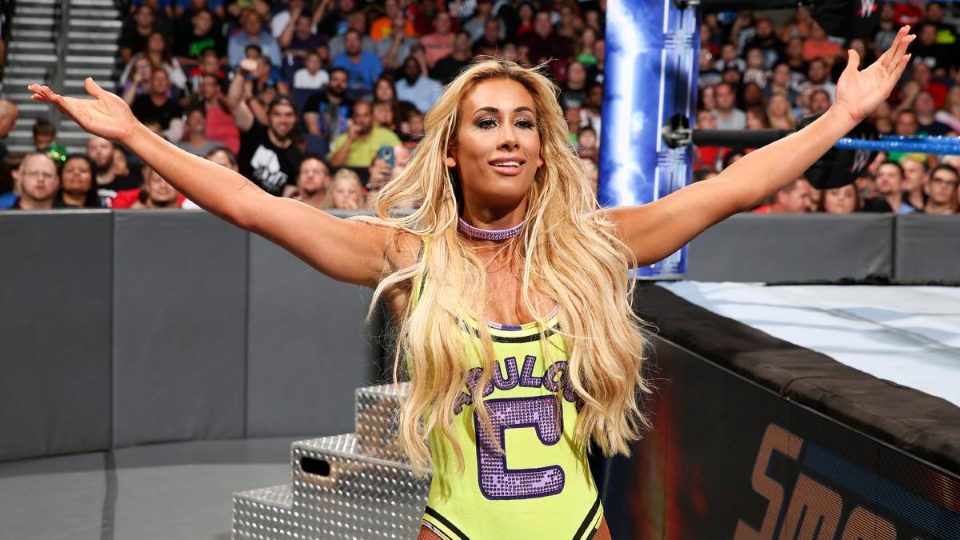 It's not quite Triple H liking a tweet mocking Vince McMahon, but Carmella seems to have regretted her choice of words on Twitter.
At Money in the Bank, it appeared as though Carmella had suffered a knee injury at the hands of Mandy Rose, briefly exiting the arena before making a comeback…which led to nothing.
This injury angle has since led to a social media feud, because in ring feuds between women aren't cool apparently.
Robbed??! Or just poorly executed?? #karma #MITB https://t.co/Szte9tmvak

— MELLA I$ MONEY (@CarmellaWWE) May 20, 2019
Aw how's your knee hunny? Also, go back to being a brunette, you're never gonna look like me. ?‍♀️ #MITB #GodsGreatestCreation https://t.co/kStKE9810L

— Mandy (@WWE_MandyRose) May 20, 2019

Following this, Carmella replied in a now deleted tweet: "Trust me, I don't wanna look like you babe. You could never pull off both. Also, go back to NXT and learn how to be safe in the ring."
You would assume the quick deletion of the tweet was probably as the result of a phone call from someone at WWE, or maybe Carmella just regretted it all and the feud is now off.