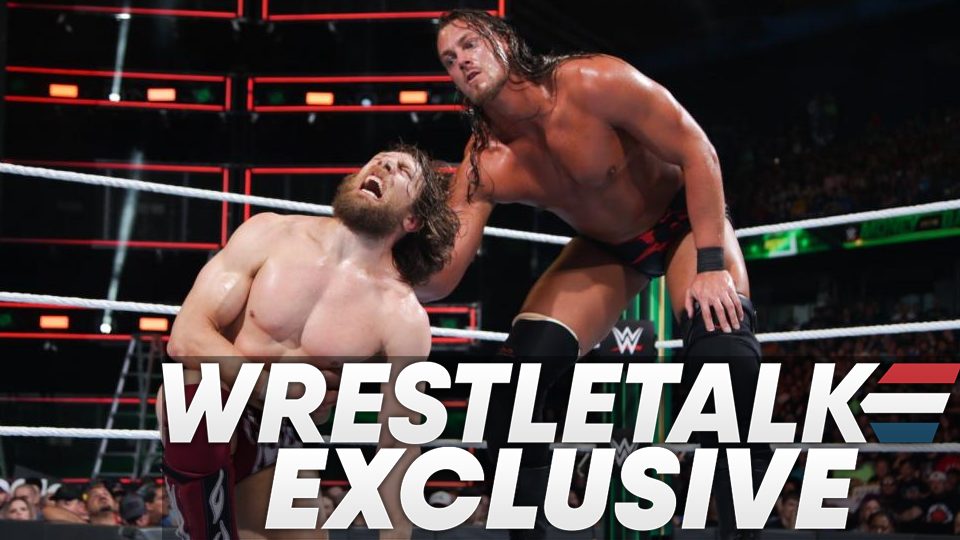 CazXL, formerly known in WWE as Big Cass, has opened up about his feud with Daniel Bryan in an exclusive interview with WrestleTalk.
The program with Bryan was really Cass' first singles feud after splitting from Enzo Amore, and Bryan's first singles feud since returning from retirement.
Cass spoke about the faith WWE had shown in him to put him in that positition, even though it didn't work out as anyone had hoped. He said:
"It was a really great show of confidence, and Bryan did everything he could in his power to make it work, and he really did a great job. He could have easily not been happy, because I had really not established myself as a singles competitor, that he had to work with me, but he did everything he could to make everything we did entertaining and to help me and guide me. It's unfortunate for me, and for the both of us, that the feud didn't pan out how we wanted it to, and it's unfortunate that I was going through some things that I probably should have spoken up about or was really trying to hide.

"But that's no excuse, I still feel bad that that feud didn't go longer and become a more intense feud and be better, but yeah I would really love the opportunity to work with that guy again, because he puts his heart and soul into everything he does and he helped me tremendously, not only in the ring but out of the ring, behind the scenes. So yeah, it did make me confident that they wanted me with Daniel Bryan right after the draft, and unfortunately it just didn't go the direction that anbody wanted it to go, especially me.

"When I was told I was gonna be feuding with Bryan I kinda figured that there might have been some pretty big plans, and the timing just wasn't right. It wasn't right for me professionally, it wasn't right for me personally and I do feel like I dropped the ball quite a bit, but that doesn't mean I can't get back and pick that ball back up. But yeah I wish things would've turned out a little differently and as far as the question specifically, no, I had no idea where things were gonna go. I'm sure that they hoped that the Bryan feud would go longer and turn out to really help build me up, but yeah, just didn't work out that way."
Cass lost two pay-per-view matches to Bryan, those being at Backlash and Money in the Bank in 2018, and the latter ended up being his last match with WWE before being released.
You can check out the full interview below, during which Cass also opens up about his mental struggles and looks back on some other moments from his WWE career:
If you are affected by any of the issues raised in this story, information on where you can find help is available at this link.