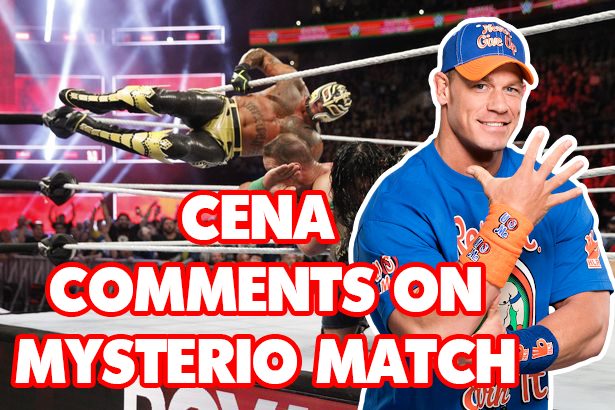 The past week the internet has been alive with rumors of Rey Mysterio returning to the WWE for a match with John Cena at WrestleMania in a few weeks time. These stories came from Justin Barrasso from Sports Illustrated, who reported that the legend was in talks with his former employers despite his current deal with NJPW and upcoming match at Strong Style Evolved on March 25th against Jushin 'Thunder' Liger. 
In a recent interview with Barrasso, John Cena spoke about the rumours of a WWE return for Rey Mysterio and a potential match with the former World Heavyweight Champion at WrestleMania:
"Rey Mysterio is great. I'll say that, and that's what I can say about Rey. I have never asked for a WrestleMania opponent . . . A lot of our performers get frustrated and ask, 'What can you do for me?' I just ask, 'What can I do for you?' They tell me, and I do it to the best of my ability. Even if it's no one."
From those comments it seems to indicate that if this match is something that will be happening should Mysterio sign, it wasn't requested by Cena himself. It is likely that based on the reaction Mysterio received at the Royal Rumble back in January that WWE officials became interested in giving the veteran another run in the company.
It was also reported that on Friday night Mysterio seemed to have suffered a biceps injury which could derail any talks with WWE and rule out a potential match at WrestleMania. According to PWInsider it seems the injury is not a bicep tear as originally speculated, as Rey is able to move his arm – something he would not be able to do if it was a tear. Further more they are reporting that talks with WWE are set to continue this week with Triple H and Mysterio meeting to discuss terms for a new contract.