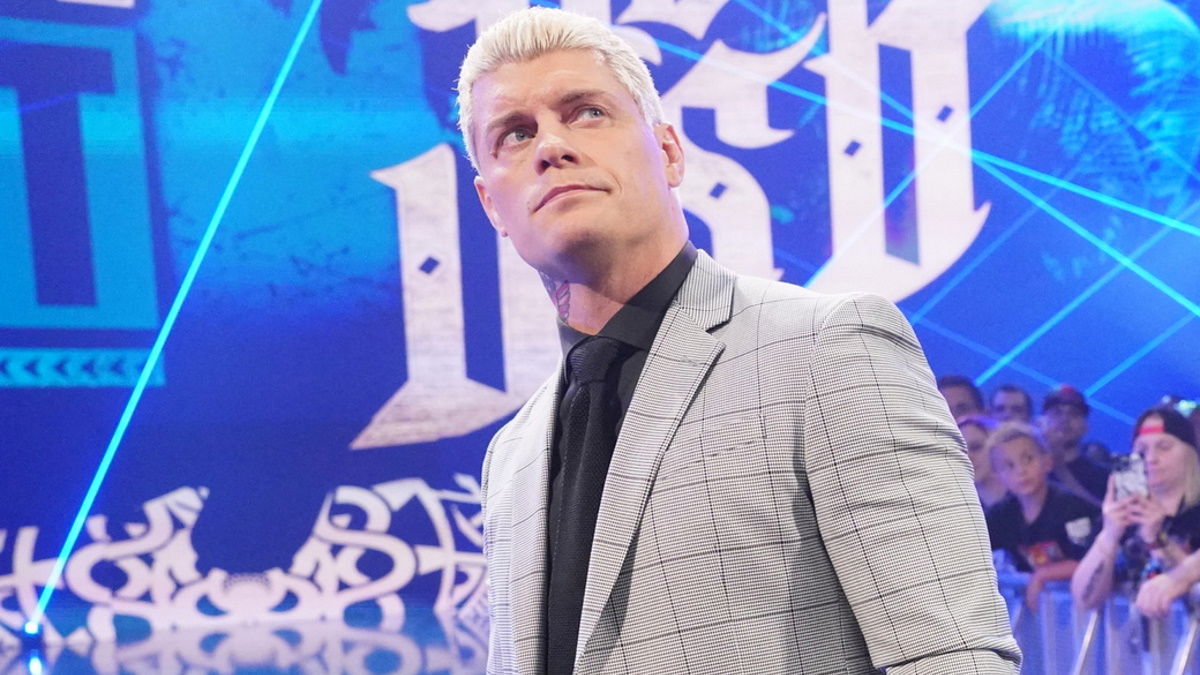 Cody Rhodes has admitted he 'got in his own way' creatively during his times in Ring of Honor (ROH) and All Elite Wrestling (AEW).
Following his departure from WWE in May 2016, Rhodes embarked on a tour of the independent wrestling circuit, including a run in ROH from 2016 to 2018.
He would also find his way to IMPACT Wrestling, NJPW as well as touring independent companies around the globe before founding All Elite Wrestling after the success of All In in 2018.
Speaking on the Dale Jr Download podcast, Rhodes opened up about obstacles to his creative in both AEW and ROH, saying:
"Sometimes I get in my own way, when it comes to my own creative and there's a prime example. When I was in this company named Ring of Honor, wonderful company that really took care of me and Joe Koff was the guy who got me, amazing. But they just let me do whatever.
"A WWE guy, people are coming to see him, you know, because they were smaller crowds. He's got a big autograph line, let's, whatever, and one of the things I did was I had two mascots that were people in bear suits.
"It didn't make a lick of sense and they'd be at the signing with me. One was a business bear, one was the drug-free bear. It was all this nonsensical – it stemmed off a YouTube series so it had roots, but if I look at the photos and you see me with these two bears behind me, that's what creative freedom gone too far – that's what it looks like. I loved it (he laughed).
"Even my time at AEW as Executive Vice President, also in my way a little bit. Someone else make a decision for me here, you know? Because at that point, I had made all these decisions.
"I'm making it, I'm doing it my way. You need guidance, you need those people who've been there and done it, and yeah, so I had some big home runs and some big misses."
Rhodes also discussed his respect for the WWE writers, confessing that he was not good when it came to formatting AEW shows, stating:
"I have a whole new respect for this writing team that WWE has; Ed Koskey, Ryan Ward, Ryan Callahan, my guy Brian. I had a whole new respect for them because you gotta write – that somebody's gotta write these guys' ideas, somebody has to format.
"Formatting a show which I – that when I was away, I formatted the shows at AEW for a hot minute and then quickly realized I wasn't great at that.
"And when I was away from WWE, I thought the writing team was the dumbest ever. 'But why did you need 40 people?' I thought, 'Why do you need all this? Why do you need all that?'
"And then I realized through trial and error, doing my own interviews, I can hit a home run on my own but also, I am capable of a catastrophic strikeout at the plate and maybe it would have been nice to have somebody there go, just don't say this. Say it a little differently."
Cody Rhodes left AEW in early 2022 and would return to WWE at WrestleMania 38 on April 2 of that year, facing Seth Rollins.
Transcript from Post Wrestling.
Think you know the most about wrestling? Join our Wrestle League predictions competition for free, and be in with the chance of winning $250 of Amazon vouchers. Make sure you subscribe to email notifications to make sure you never miss a show.