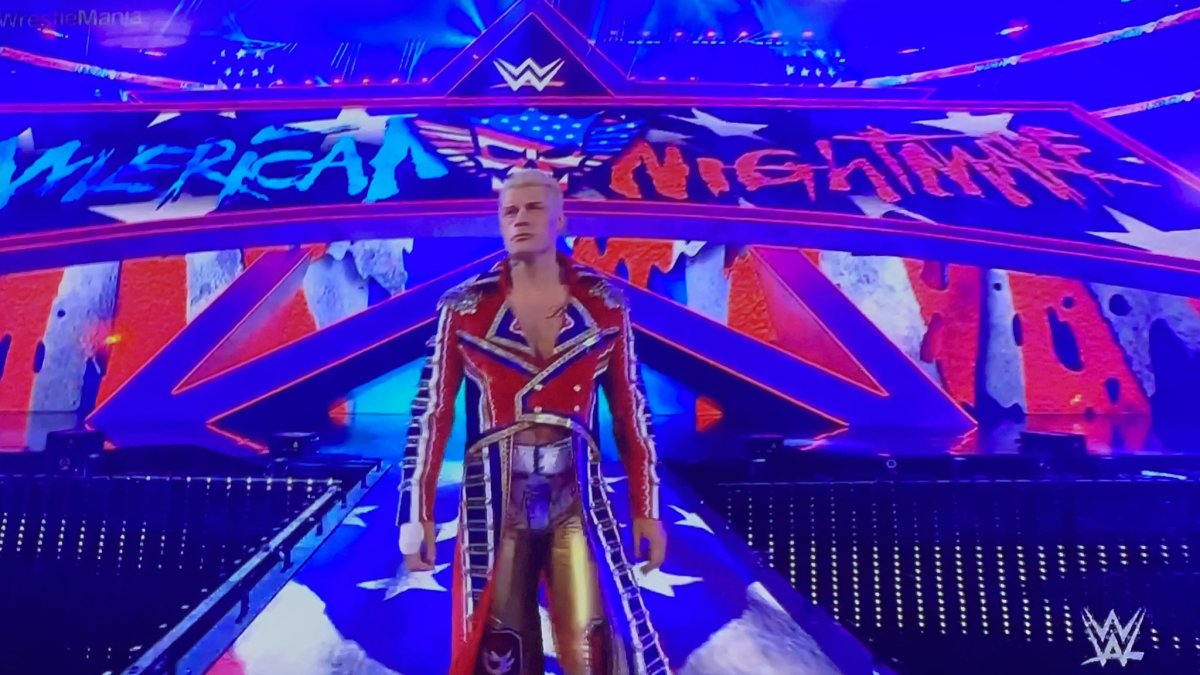 I don't know if you've heard, but Cody Rhodes made his WWE return at WrestleMania 38 tonight, defeating Seth Rollins in his first WWE match in six years.
Cody spoke to Variety before his return, where he went into detail about what he told Vince McMahon, Bruce Prichard and Nick Khan ahead of his return.
He said:
"I told Vince McMahon, Bruce Prichard and Nick Khan — this very small circle of individuals — I told them what I truly believe and it's that I'm the best wrestler in the world. And to go further with it, I actually don't think there's a close second. But with that said, the opportunity now exists to prove it, and that's what I'm most excited about.
Cody continued on, explaining how he believes he's a completely different performer than he was when he was last in WWE.
He said:
"It's a completely different individual returning to the game. It's a different brand. It's someone who's experienced all the wonders of independent wrestling, of traveling internationally, of being able to get on the ground with the fans that make this whole ship move. But different person or not, I'm still that little kid that I mentioned in an AEW promo that wants what my dad didn't get, and I'm not going to say it out loud because I don't want to jinx it. But, you know, he went to Madison Square Garden, stood across from Superstar Billy Graham and he held it in his hands, the goal of mine, and it was taken away because that was the context of the match. I understand that now as an adult, but as a kid, that was the only reason I ever wanted to get in, so that I could get what he didn't get."
Cody already has his first WWE merchandise available on WWE Shop.
To make sure you stay updated with all the latest wrestling news, add WrestleTalk.com to your Google Discover feed and follow us on Twitter!