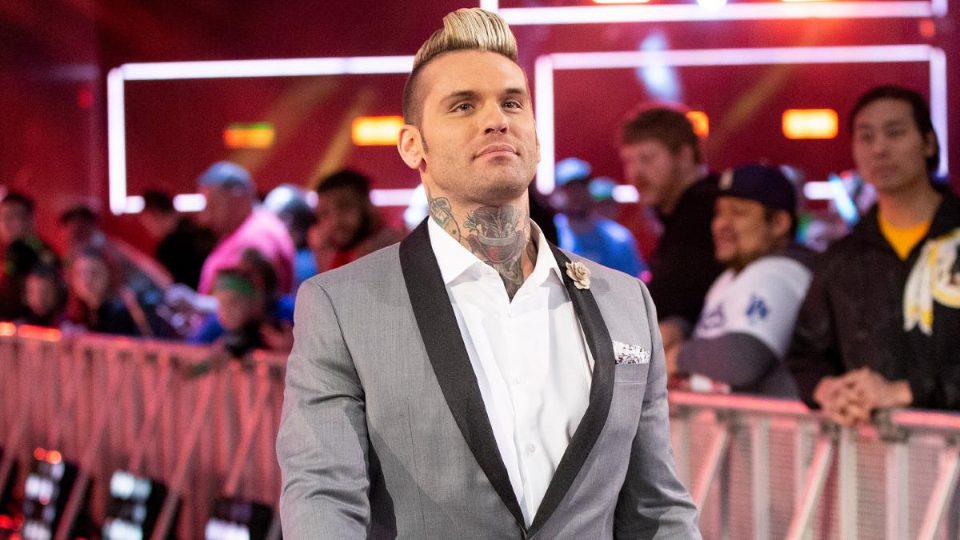 SmackDown commentator Corey Graves has said he is tired of seeing the same matches over and over again on Raw and SmackDown every week.
Speaking on the latest episode of his After the Bell podcast, he said:
"It seems like week after week after week on Raw and SmackDown, we see rematches ad nauseam," he said. "I'm not tired of seeing these superstars, I am tired of seeing the same matches over and over again. We've seen The Viking Raiders and The OC. How many times in the past few months have we seen that match? We saw it again at TLC. I went on Twitter two weeks ago to praise Humberto Carrillo vs. Andrade because it was awesome. I'm all for seeing more of it. But that doesn't mean in successive weeks. Give me a little space. Why do we need rematches all the time? Why can't somebody just win, somebody just lose, and move on. We have got a glut of talent. We have so many superstars waiting to breakout and shine. Sometimes that can happen with different opponents."
Graved continued:
"It's gotten to the point where, a lot of these matches, even these pay-per-views start to feel like placeholders. There's nothing must-see. When I grew up, there was an issue from pay-per-view to pay-per-view and then the pay-per-view would mark a pivot point and they would move on to something different. I understand there is a ton of time to fill. You're gonna have inevitable rematches. You can't have fresh matchups every week, but give me a week in-between. I feel like I'm trapped in this bubble where, whoever your opponent is for that period of time is the only person that exists on the WWE roster to you. It's not boring, because the matches are good, they just don't feel important."
Just to give some figures, The OC has faced the Viking Raiders 7 times since the summer, Andrade has faced Humberto Carrillo three times in December, and The New Day has faced The Revival 3 times in little over a month.
h/t to Fightful for the transcription.