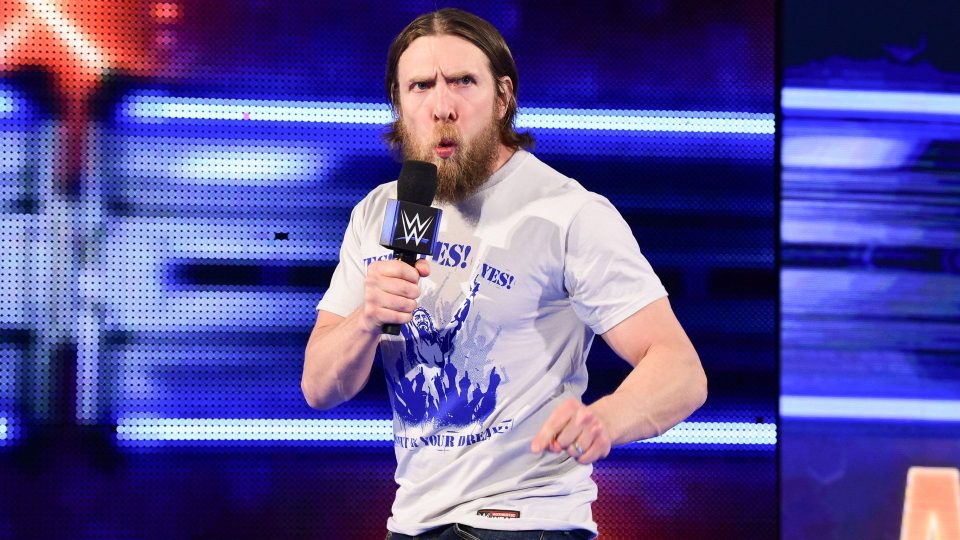 WrestleZone is reporting that former WWE Champion Daniel Bryan has been spotted in Pittsburgh ahead of tonight's taping of Raw.
While it has not been 100% confirmed that Bryan will appear on Raw, the site notes that with Smackdown taking place in Detroit tomorrow night, a four-hour drive from Pittsburgh, it seems unlikely that Bryan would have made the trip if he isn't scheduled to appear on tonight's show.
To close out last week's Smackdown, Roman Reigns was assaulted by a mystery attacker. Many people began speculating online about who the unknown man could be, with names such as Samoa Joe and Buddy Murphy being thrown about.
However, in the days following the show, it was reported that the man behind the attack was Daniel Bryan. The current feeling is that the angle will be used to book a match between Reigns and Bryan at SummerSlam.
With just one Smackdown show between now and SummerSlam, perhaps tonight's Raw will see Bryan reveal himself as Reigns' attacker, with a follow-up angle booked for Smackdown tomorrow night.
Along with Daniel Bryan, it is being reported that WWE Hall of Famer Goldberg will be at Raw tonight to build to his SummerSlam match against Dolph Ziggler.