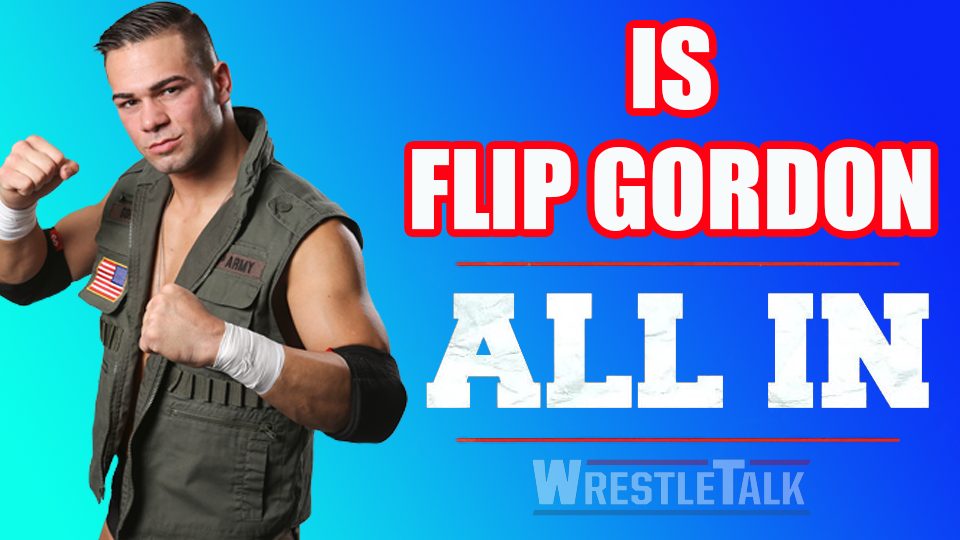 Flip Gordon has spent the bulk of 2018 trying to convince Cody and the Young Bucks to let him be a part of their massive event, All In, on September 1. Despite his constant begging and plethora of tricks deployed to try and earn a spot on the show, Gordon still found himself on the outside looking in. However, he was able to secure an opportunity to make it to Chicago via the NWA World Heavyweight Championship. All he had to do was defeat reigning champion, Nick Aldis, and secure the gold. What's more, if he was successful, he would go on to wrestle Cody, the man mostly responsible for Flip's omission, at the Bullet Club's 10,000 seat spectacular.
Last night, at Ring of Honor: Honor for All, Flip saw his chances of appearing at All In slip away. The former Magnus was able to fend off the challenger, as he continued his reign atop the NWA. Fortunately for Gordon, it appears he won the respect of Cody, who came out in support after a pinfall win from Nick Aldis saw his challenger's foot on the rope. Cody got the match restarted, though it was not enough for Gordon, as he would pass out in the Texas Cloverleaf just minutes later.
https://twitter.com/totaldivaseps/status/1020505227697541121
Despite gaining respect from the booker of the show, Flip Gordon, as it stands, is NOT All In.
Should Cody let Flip Gordon appear at All In? Are you looking forward to the event? Let us know in the comments below, or get in touch with us on Twitter and Discord now.