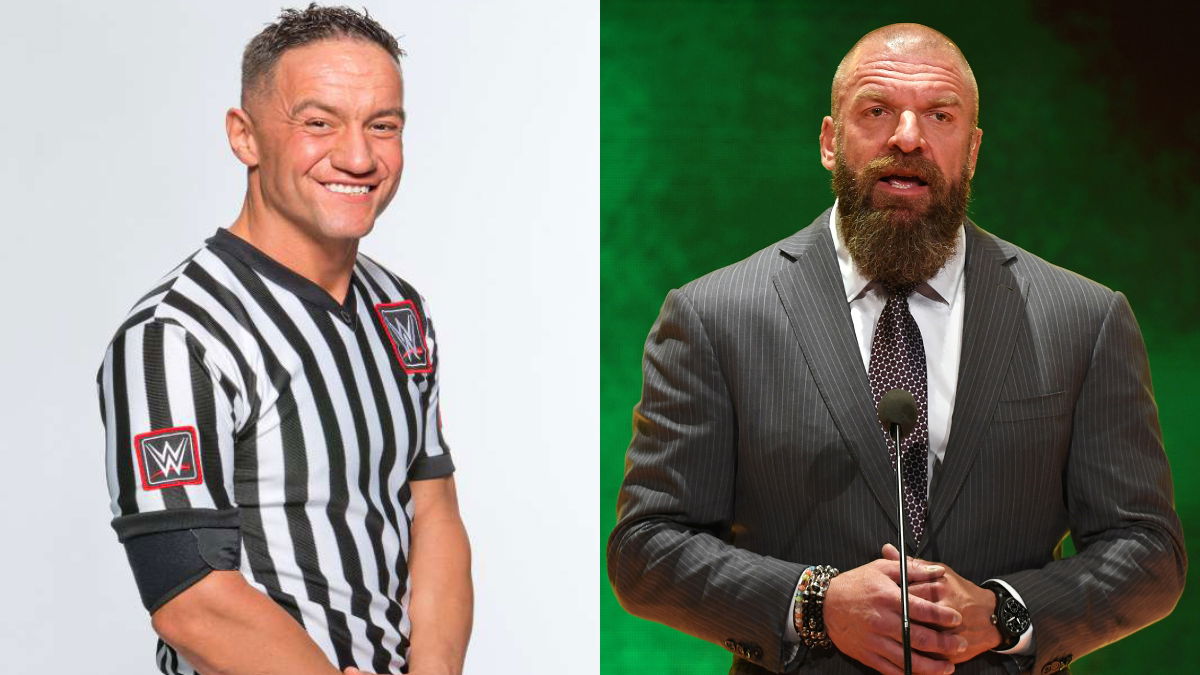 Following his release from the company today, Fightful Select is reporting that controversial referee Drake Wuertz was close to being beaten up backstage at a WWE NXT show.
The report notes that Ezra Judge, who was also released by WWE today, almost felt "the need to get physical with Drake", with Fightful stating that "minorities within NXT took exception to the way things were worded by Wuertz."
This was not an isolated incident, with people of colour particularly going to higher-ups within NXT to speak about situations like this.
Fightful spoke to several people within the company who said that Drake Wuertz had "nuclear heat brought on by himself", noting that this had been going on for the better part of a year.
The site notes that this follows an instance where Drake Wuertz reportedly had to be warned about attending events without a mask and not being vaccinated.
Fightful also reports that Drake Wuertz tried to "position himself for certain roles within the company, and would not be shy about trying "to put heat on others to get there", reportedly doing this several times.
At NXT In Your House, Wuertz reportedly landed himself on hot water, as noted by Fightful. Triple H held a meeting during the Black Lives Matter movement, explaining that people of all races, genders and religions were welcomed.
Fightful notes that when "religions" were mentioned, Wuertz's attitude completely changed, with the report stating that the referee "aggressively gathered his belongings and left".
Sean Ross Sapp explained that no fewer than ten wrestlers approached Fightful to say they didn't feel safe or comfortable around Wuertz, particularly because he "loudly criticized wrestlers for getting vaccinations or even simple flu shots".