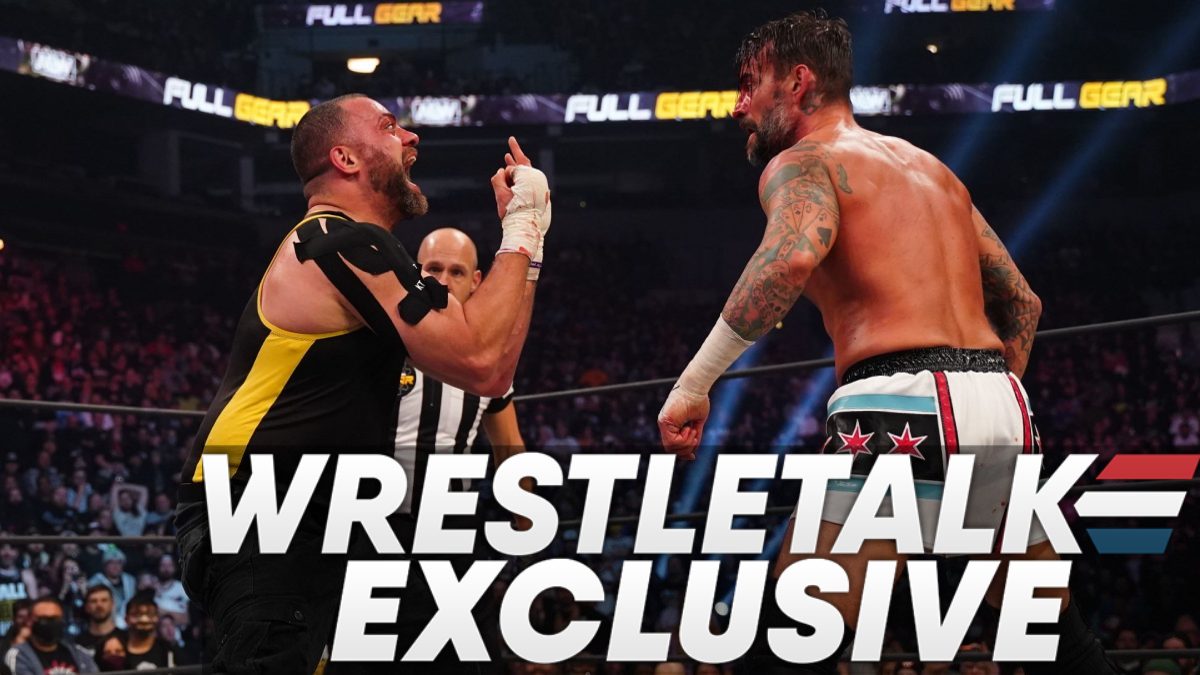 If you're looking for someone who tells it like it is and speaks their truth, look no further than AEW star Eddie Kingston.
In an exclusive interview on the WrestleTalk Podcast today, Eddie Kingston chatted with WrestleTalk's own Oli Davis, Luke Owen, and Denise Salcedo about a wide range of topics, including his epic promo with CM Punk and the status of their relationship today.
Eddie described their pre-AEW relationship as icy as the two wouldn't even say hello to each other throughout their time mingling in various independent wrestling circles. But since their show-stealing match at Full Gear 2021, what is the relationship like now?
With candor, Eddie replied:
"There is none [laughs]. You know what I mean… Punk? No, we don't like each other, we don't, because I personally feel – and he knows this because I say it in the back and I say it on multiple… I'm a little bit of an instigating prick, you know what I mean, I'll talk s**t about Punk around certain people who I know would run to him, you know what I mean, and be like, 'You know Eddie said this?!' Because he has his little f**king moles or whatever… so, he knows this.

"I don't think what he's doing right now is him. I think it's all an act. You know what I mean? I look at him in the eyes, it's all an act. Him hugging Darby telling him, 'Hey man I'm gonna help you' – he don't care. He's doing that because Darby's hot, you know what I mean? Let's see how he acts now, after Wednesday – let's see how he acts now in the locker rom. Let's see – this is the first time he has to deal with a setback, this is gonna be cute. I can't wait, I'mma be there with popcorn."
Elsewhere in the interview, Eddie Kingston talks about his feelings about Chris Jericho holding back Santana and Ortiz and shares a deeply personal story about his relationship with Homicide. Continue to check back for more WrestleTalk exclusives with Kingston at WrestleTalk.com.
To make sure you stay updated with all the latest wrestling news, add WrestleTalk.com to your Google Discover feed and follow us on Twitter!