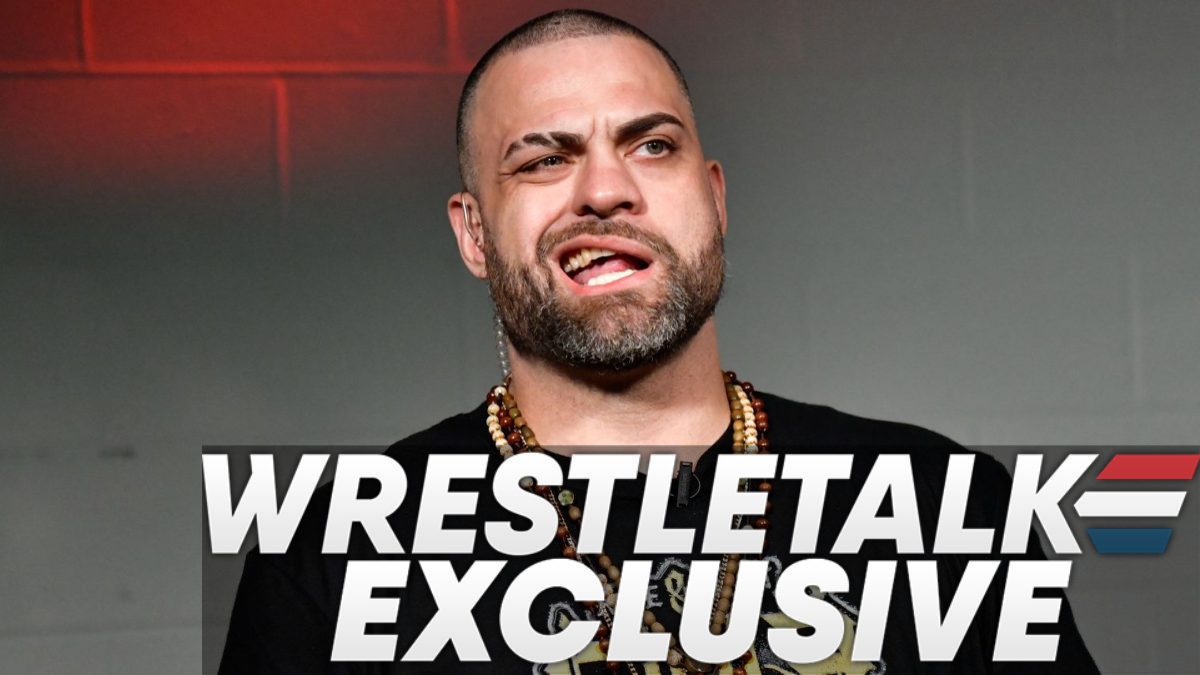 In an exclusive interview on the WrestleTalk Podcast, Eddie Kingston spoke with WrestleTalk's own Oli Davis, Luke Owen, and Denise Salcedo, providing an update on his eye injury.
Kingston's most recent match was against Joey Janela during the January 8 AEW Dark taping. The popular star has been out of action with a fractured orbital bone, an injury that forced him to miss 'The Wrld on GCW' last month.
Noting that he's now just waiting for doctors to clear him, Kingston said:
"The injury is great. I'm ready to go right now if the doctors would clear me, I would go. I would just have to protect (my eye) the whole time but I'm also used to that.

"I've had this injury before but out on the independents, you gotta go. I gotta make money, I gotta pay my rent. So my eye before… what happened was, had the match, things happen, not ballet, plus we're fighting, I like to keep it as realistic as possible, blew my nose and my eye swelled up I said oh it's an orbital without a doubt.

"I've had this before, I wanted to ask the AEW doctor, 'Hey is it alright if I cut it again?', and he was like, 'What are you talking about cut it again?'. 'What, I cut it and I just don't do things for a little bit and I'll be fine'. He's like, 'No go to the doctor'.

"I'm like, 'Oh sure', but that's what I had to do on the independents where I would like, cut it a little bit and get the blood and air out and you know, go work the next day. It was work, you know what I mean?

"I want to come back now, I don't know, this is not my call. Now I'm with a major company it's their call, I'm now a product of theirs, they're paying me, they don't want to send something out there that's injured that they're paying or risk their investment in me by getting me re-injured or whatever.

"I'm a product, I don't mean to make it sound so cold but its the reality of the business where we're pieces to a machine. You know, that's it."
Also in the interview, Eddie Kingston discusses his feelings about CM Punk, and shares a deeply personal story about his friendship with Homicide.
Be sure to stay tuned for more stories from our interview with Kingston.
You can watch the interview below:
To make sure you stay updated with all the latest wrestling news, add WrestleTalk.com to your Google Discover feed and follow us on Twitter!