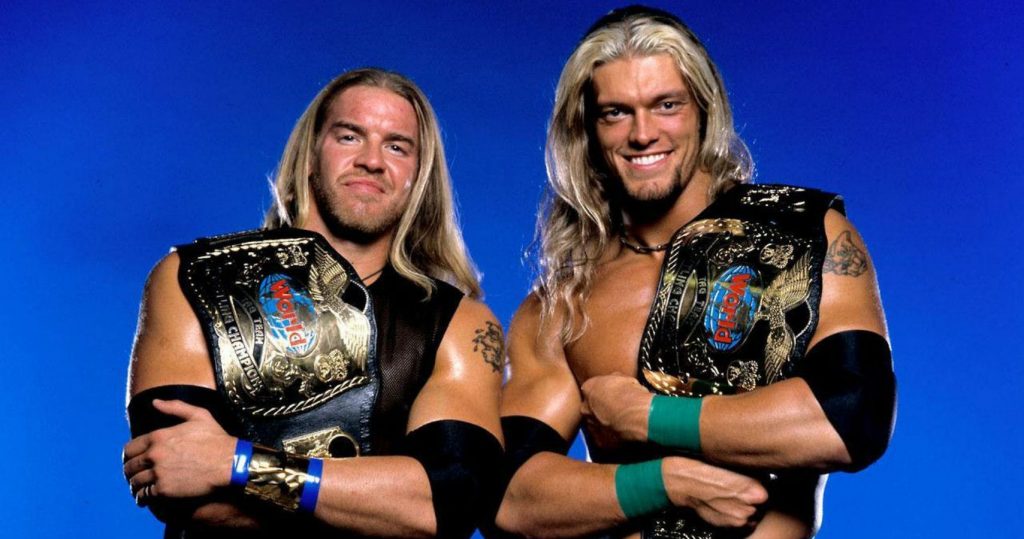 Grown men and women around the world burst into happy tears when they saw Edge and Christian embrace in the middle of a WWE ring during the 2021 Royal Rumble match last weekend.
Both men had their careers cut short, but it now seems that both are now fit and cleared to wrestle for the first time in 7 years.
Speaking to the Metro, Edge revealed that he would still love to have a final tag team run with Christian, because there are so many opportunities now that they're both cleared to wrestle.
"I would love it! I think at some point that would need to happen -just because there's so many opportunities there. Between Edge and Christian against The Usos – I mean, man! Edge and Christian against The New Day, Edge and Christian against Ziggler and Roode, Edge and Christian versus the Street Profits.Not for nothing, Edge and Christian versus Roman Reigns and Seth Rollins. There's some stuff there."
Given that he's just won the Royal Rumble, you'd expect that for the time being at least, Edge will be a singles star, but once this current WrestleMania season is over, there's no reason the two couldn't reunite for the swansong of one of the all-time great tag teams.
What are your thoughts on the above story? Let us know in the comments on Twitter or Facebook.