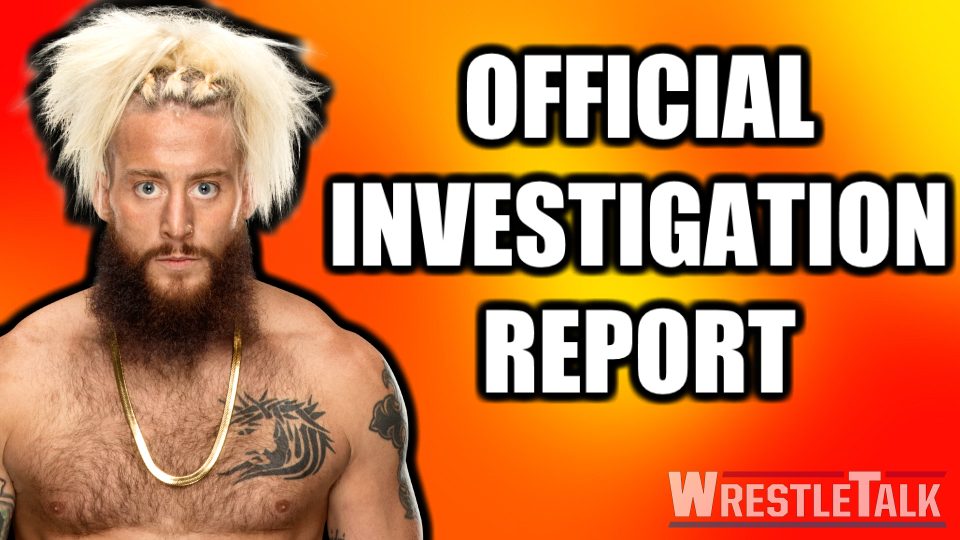 This article contains sensitive content – Proceed with caution
Former WWE Cruiserweight Champion Enzo Amore has been no stranger to controversy in recent times.
A few months ago, the New Jersey native was accused of sexual assault in a hotel room by a Twitter user, who tweeted the following:
"OKAY..it's been long enough & I have been so so scared to share this. I was raped in mid October by the WWE Enzo Amore (also known as Eric Arden) & Tyler Grosso & TOOPOOR let it happen as accomplices. I was in a mental hospital for 45 days after it. They ARE NOT good people."
Amore, real name Eric Arndt, was suspended by WWE indefinitely on January 22, 2018, before his contract was terminated less than 24 hours later.
According to reports, Amore was released because he didn't make the higher-ups at Vince McMahon's company aware of the police investigation.
I was told this morning that Enzo Amore was aware of the allegations and didn't clue WWE in.

— Sean Ross Sapp of Fightful.com (@SeanRossSapp) January 23, 2018
He was adamant however, that he didn't know about the investigation until the allegations were made public.
Thanks to ProWrestlingSheet, we have the official investigation report, as released by the Phoenix Police Department.
The report states:
"After the victim public disclosed the active investigation, the suspect [redacted] now had knowledge of the investigation and all contact was directly to his attorneys."
This is evidence enough that Amore was indeed being honest in that he didn't know about the investigation, which according to the report, actually started on October 23, 2017.
ProWrestlingSheet provided the following excerpt from the report:
Since his release, Amore has delved into the world of hip-hop, now dubbing himself as "Real1" and releasing two music videos on the WORLDSTARHIPHOP YouTube channel.
Would you like to see Amore return to pro-wrestling? What do you think his next song will be called? Let us know in the comments below or on Twitter here. You can also join us on Discord to chat with Oli, Luke, the magazine team, the website writers and each other here!