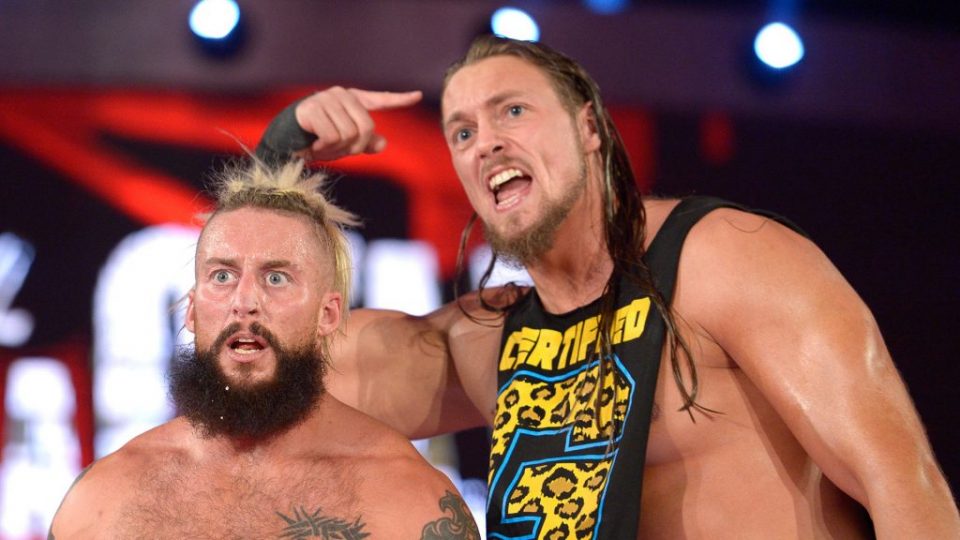 What is going on tonight? First an absolute moron jumped Bret Hart at the WWE Hall Of Fame and now across town at Madison Square Garden, former WWE wrestlers Enzo and Cass have done the same thing at the G1 Supercard.
Following a four-way tag match for the ROH and IWGP tag belts, which was won by GOD, the artists formerly known as Enzo Amore and Big Cass stormed the ring in an attempt to recreate Enzo's infamous Survivor Series invasion last year.
Bully Ray sprinted to the ring and beat the piss out of Enzo but was immediately jumped from behind by Cass. The cameras cut away and the show was delayed for a few minutes while wrestlers and officials cleared the pair away.
Enzo Amore & Big Cass just invaded #G1Supercard – the reception was HEATED (2/2) https://t.co/MS40xzm5hw pic.twitter.com/KZbBCz0I2U

— WrestleZone (@WRESTLEZONEcom) April 7, 2019
Enzo just got beat up by Bully Ray. #G1Supercardhttps://t.co/xjXc8u3a5x

— Fightful Wrestling (@Fightful) April 7, 2019
Ok, @real1 and Big Cass just invaded the wrong show. They tried to keep the off the broadcast but they're getting tons of internet time. But seriously, they got their asses whooped when they were being kept off screen. #G1Supercard pic.twitter.com/lrG0QVTDWC

— Ellis Mbeh, CDMP ??‍?⭕️ (@EllisMbeh) April 7, 2019
There is always a chance that this is an angle – although it would be a surprise if ROH were willing to work with the controversial Enzo. Sean Ross Sapp from Fightful makes a good point that security did very little to stop the invasion. So either it is a work or the security team need firing.
Whether or not that was a work, those boys got some live rounds in there. Enzo and Cass invading G1 Supercard https://t.co/nBzPJ9YZUg

— Sean Ross Sapp of Fightful.com (@SeanRossSapp) April 7, 2019
If this was real, then Enzo and Cass are surely finished as performers. Nobody in their right minds would work with them again after pulling a stunt like this. If it was a work, it was tremendously executed.