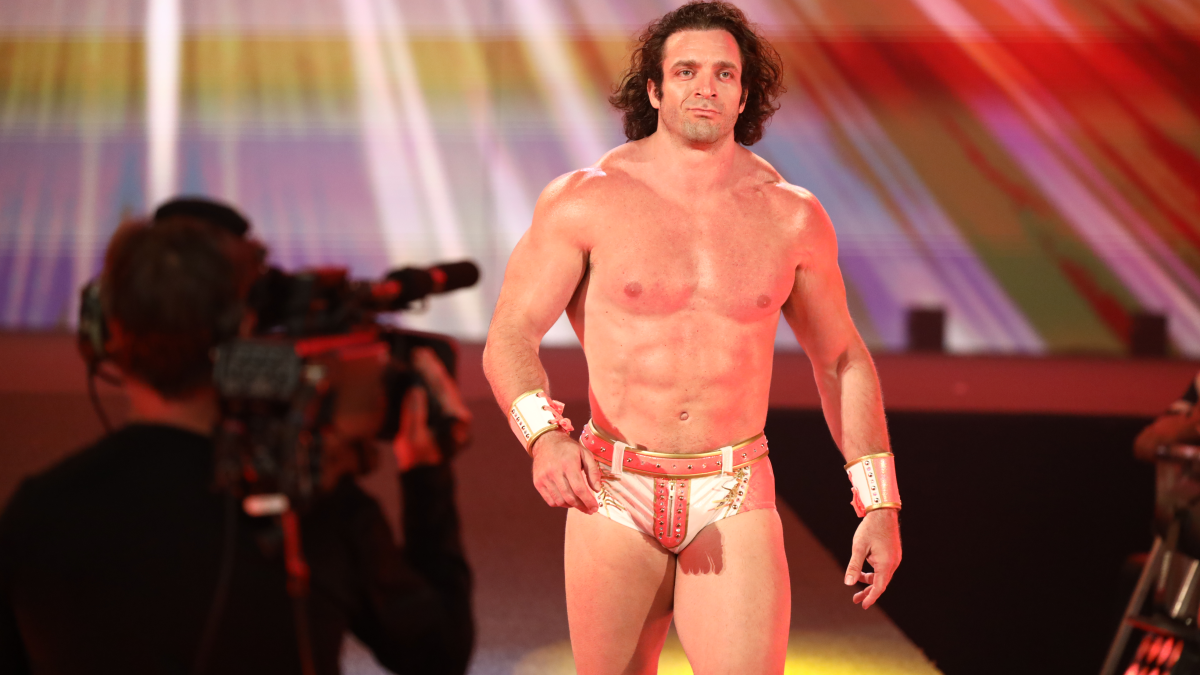 Ezekiel may continue to have his identity questioned by Kevin Owens but that hasn't stopped him from opening up on The Bump.
On the Wednesday (May 4) edition of WWE's The Bump, Ezekiel opened up about his brother Elias including revealing that he doesn't actually know his current whereabouts.
During the appearance, Ezekiel said:
"It's not like I talk to him all the time. If you guys remember, Elias is a bit of a drifter, he comes in and out, you never really know what he's going to do. If I had to guess, he's just out there doing a little bit of soul searching, a little bit of music playing. Maybe playing a little bar here and there, playing shows like that to keep himself entertained. I haven't talked to him all that recently but that's my guess as to what he's doing."
In discussing Kevin Owens' on-going theory that Elias and Ezekiel are in fact, one person, Ezekiel said:
"Well listen, I love my brother. To anybody out there that has a brother, there's really no bond like a brother's bond. I can tell you as a fan watching Elias, it was like no matter what he did or what he tried, it was like he couldn't break through to that next level. I wanted him to so bad, and then knowing him personally in that time, I know that it really bothered him and he had to get away for a little while."
Kevin Owens continues his burgeoning feud with Ezekiel after Ezekiel made his debut on the Raw after WrestleMania, interrupting a Kevin Owens segment.
Ezekiel has previously noted that it has been months since he has seen Elias but that he will always support his brother in all of his future endeavors.
To make sure you stay updated with all the latest wrestling news, add WrestleTalk.com to your Google Discover feed and follow us on Twitter!