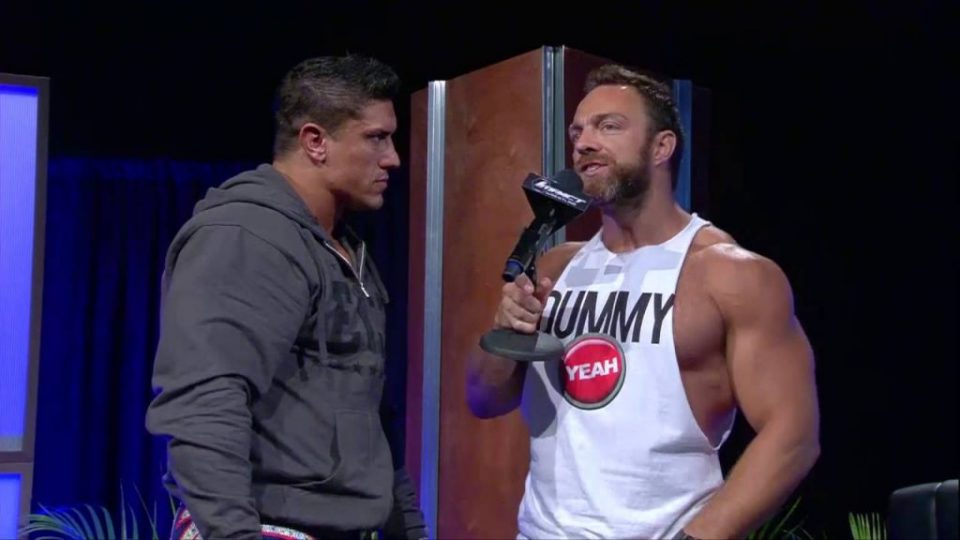 All Elite Wrestling already has a stacked roster boasting the likes of Kenny Omega, Jon Moxley and Cody. However, it has been reported that they very added a former Impact Wrestling Champion to their ranks.
In recent months, Eli Drake teased moves to both AEW and WWE after it was reported that both companies tried to sign him. However, he joined NWA several weeks ago.
Speaking to Fightful, Drake revealed that he actually very nearly joined AEW. However, the two parties could not come to an agreement on a deal:
"We had a deal worked out. And then we didn't And then we did again. And then we didn't. We just couldn't come to terms with everything. Then, I spoke with Joey Mercury at Ring of Honor and that happened just before talking to [Dave] Lagana and Billy [Corgan] at NWA. At that point, I was just weighing my options and seeing what was what."
Drake revealed that despite being open to moving back to WWE, he decided not to let them know that he was available:
"I had been contacted by friends of mine who are in WWE and they said, 'You should let them know you're available.' I was like, 'For the last three years, I've kinda jerked their chain. I'm gonna ease off of that for right now.' Because for three years I was like, 'I'd love to come over there.' They were like, 'Great, we'd love to have you.' And I was like, 'Ah, I'm gonna stay where I am.' I don't wanna keep being the boy who cried wolf. So I didn't even bother reaching out to them."
It is not know how long Eli's deal with NWA runs for. However, it seems quite plausible that we could see the charismatic individual sign for either WWE or AEW later down the line.