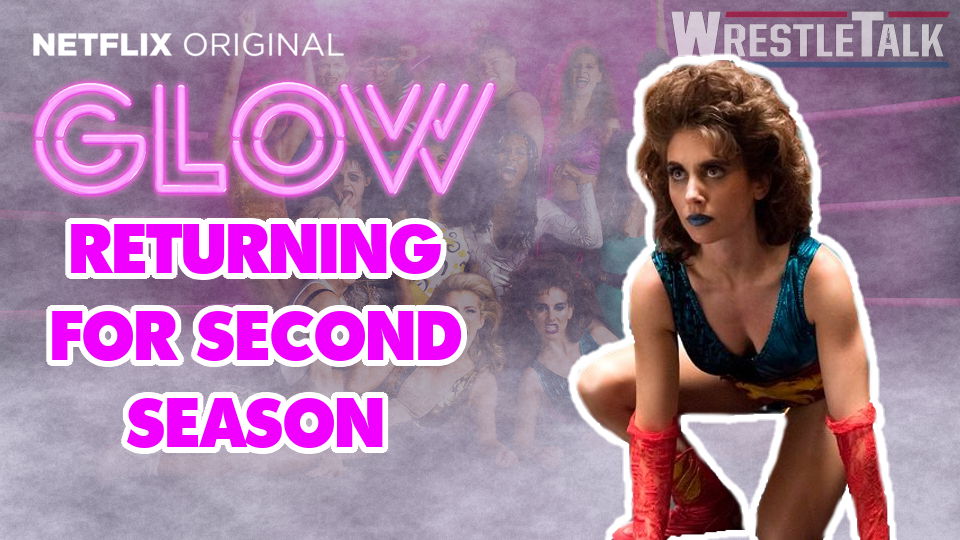 The Gorgeous Ladies of Wrestling are coming back to Netflix on June 29 for GLOW Season 2.
While a second season had been in rumored to be in the works following the success of the first season, we were yet to have a final confirmation and a date for the return. Netflix finally confirmed the date along with a great video package via twitter.
https://youtu.be/wwVOmTImfLA
The series follows a number of women who joined the newly founded GLOW promotion, the Gorgeous Ladies of Wrestling. It dives deep into wrestling tropes, 1980s nostalgia, and the personal lives of the women involved in the promotion.
The show is a fictitious retelling of the real 1980's promotion of the same name, though most of it's characters and story lines only carry a faint similarity to the true story.
According to Netflix, Season two will focus on how the women of the promotion deal with their new level of fame – and is likely to continue delving into the lives of many of the beloved characters.
"We're dressed in our wrestling characters almost all of every episode. It's a lot more behind the scenes of the making of the show. There's more on the production side and much less about learning how to wrestle." Actress Alison Brie said during a recent panel.
Are you looking forward to the next season of GLOW? Let us know in the comments below.