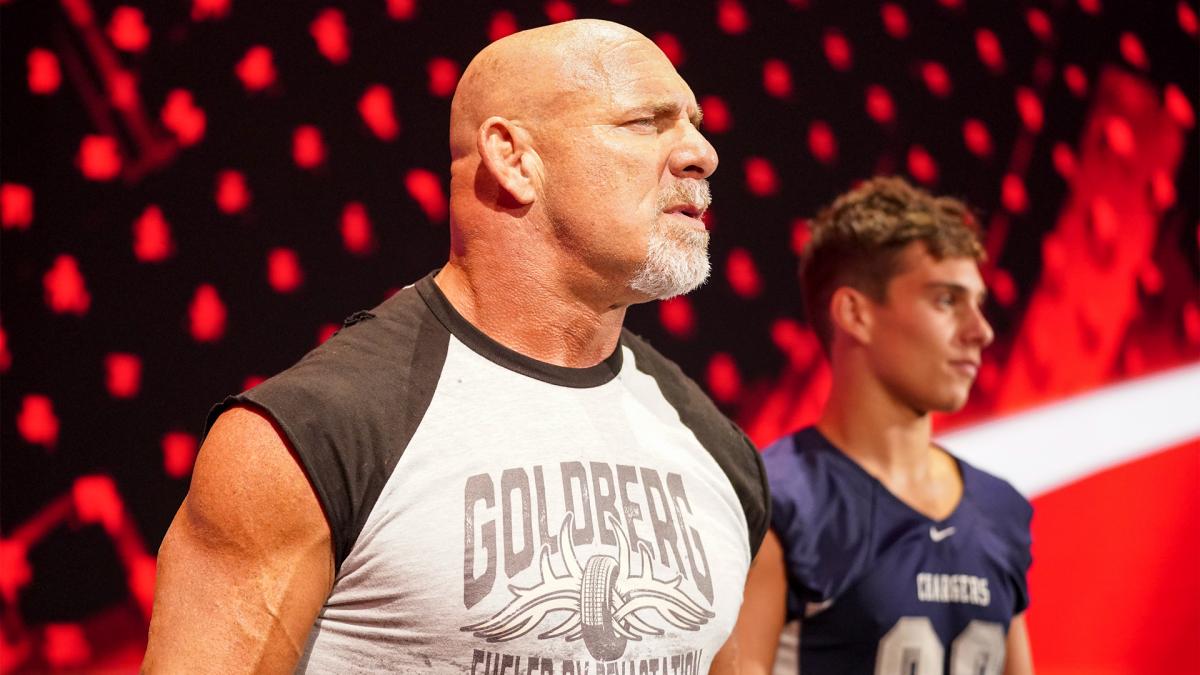 Goldberg has done a whole lot in his 25 year wrestling career, including his iconic undefeated streak in WCW, his WCW, World Heavyweight and Universal Championship victories, and his memorable squash victory over Brock Lesnar upon his return to WWE back in 2016.
Goldberg's WWE return was fuelled by his desire for his son, Gage, to see him wrestle, which he did several times. There was even a segment where Goldberg's son joined him in the ring.
Goldberg appeared on WWE's The Bump in honor of his 25th anniversary, where he watched the video of him and his son in the ring together. Goldberg spoke about how that moment was a 'dream come true'.
He said:
"As I sit here and watch this, I get kind of emotional. Goldberg's like an untouchable being, but I definitely have a soft spot in my heart. That boy means everything to my wife and I, and he was the reason why I came back after 15 years, completely the reason. There's no doubt about it. Everybody knows that. For Vince McMahon and the WWE to allow me to include my son throughout that process, that's something I can never thank them enough for, truly. As a father, forget Goldberg as a wrestler. As a a father, that's like a dream come true."
Gage came back to WWE last year, as a part of the feud between Goldberg and Bobby Lashley for the WWE Championship, with him being put in Lashley's Hurt Lock after the match, setting up the grudge rematch between the two at Crown Jewel, which Goldberg won.
Continuing on, Goldberg spoke about how he had a short window to return to the ring, and how he now has pieces of history he can save with his son.
He said:
"That's absolutely the coolest thing you could ever have, whether it's the video of him coming in the ring with me the first time, whether it's the video of him getting choked out by Lashley, whether it's the A&E documentary they do, I now have pieces of history that I can save forever with my son and I together. It's just the coolest thing as a father that you could ever have. Not to get emotional and go completely away from the character, I mean that meant everything to me, it really did. It gave me the ability to work tirelessly when I've got a very short window of opportunity to get back in the ring, and to make it plausible. So I've shown emotion and I've used words that you've never heard come out of Goldberg's mouth. Doesn't mean I'm mortal, it just means I've got a heart."
transcription via Fightful
Check out WrestleShop.com for all your favorite WrestleTalk merch, the WrestleTalk Magazine, wrestling shirts for grown-ups, and more!