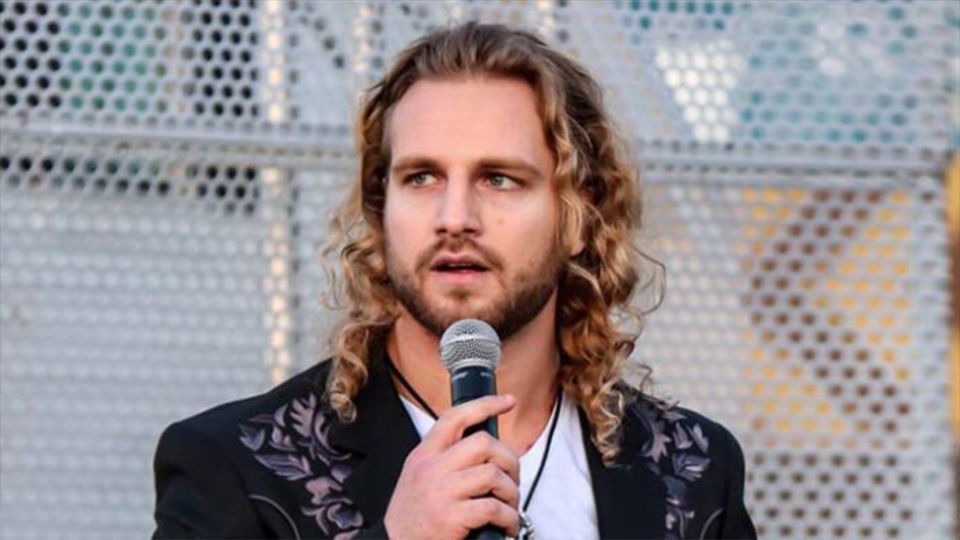 Hangman Page was at the mercy of the AEW production crew once again on Wednesday night. As he was introduced on Dynamite, a lower third appeared with the caption "Has Been Drinking".
Page has been dealing with a lot as of late. He lost to Chris Jericho at ALL OUT and has been beaten by PAC twice since then. He has been drinking heavily on recent episodes of Being the Elite, but this was the first time his drinking has made it onto television.
This comes after his nameplate read "Idk make it say something like happyee hawlidays" a few weeks ago.
smdh pic.twitter.com/iqe57nvphn

— HANGMAN PAGE (@theAdamPage) December 19, 2019
Page was on commentary last night for the main event of Dynamite. He was the only member of The Elite to not wrestle and/or pick up a win. It appears he is heading towards a heel turn.
What do you think Hangman Page is going to do in 2020? Let us know on Twitter or on Discord!