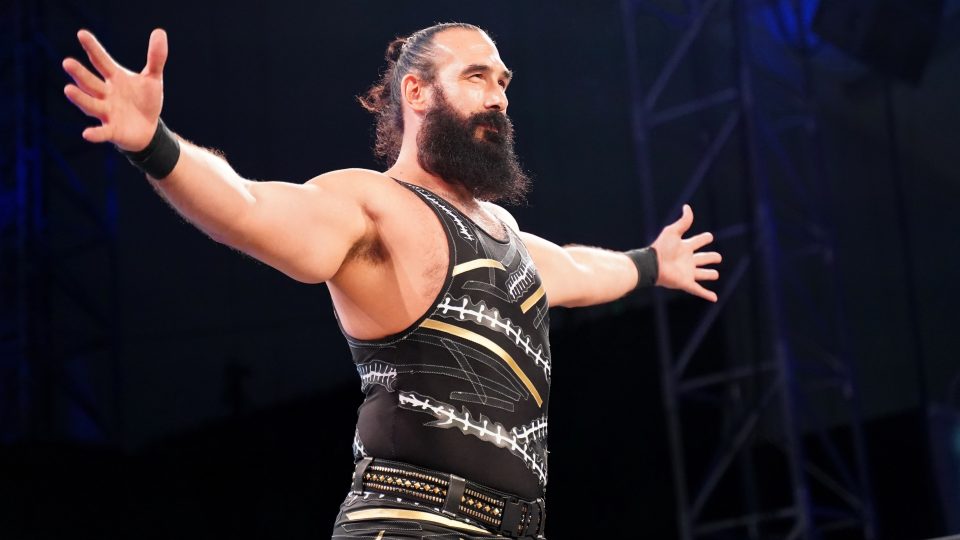 Speaking on the latest episode of his What Happened When podcast, AEW announcer Tony Schiavone explained how the roster was informed that Brodie Lee had tragically passed away on Saturday (December 26).
Schiavone explained that all talent were called to a company-wide Zoom call where they were informed that Brodie Lee (real name Jon Huber) had unfortunately passed away. Here's the full quote, courtesy of WrestlingNews.co:
"I think everybody did a great job keeping it close to the vest as the old cliché goes. We all knew it didn't look good but we were all hoping he would kick out. The day that he passed away, we received an email that we were going to have a company wide zoom call in 30 minutes and I knew that if we were going to have a zoom call that quickly, something was bad. So, they told us about that."
During the same show, Tony Schiavone also explained that AEW had signed Jonathan Huber's son Brodie to a contract. The 8-year-old will now join AEW when he is older in what is a fantastic touch by the company.
What are your thoughts on the above story? Let us know in the comments on Twitter or Facebook.