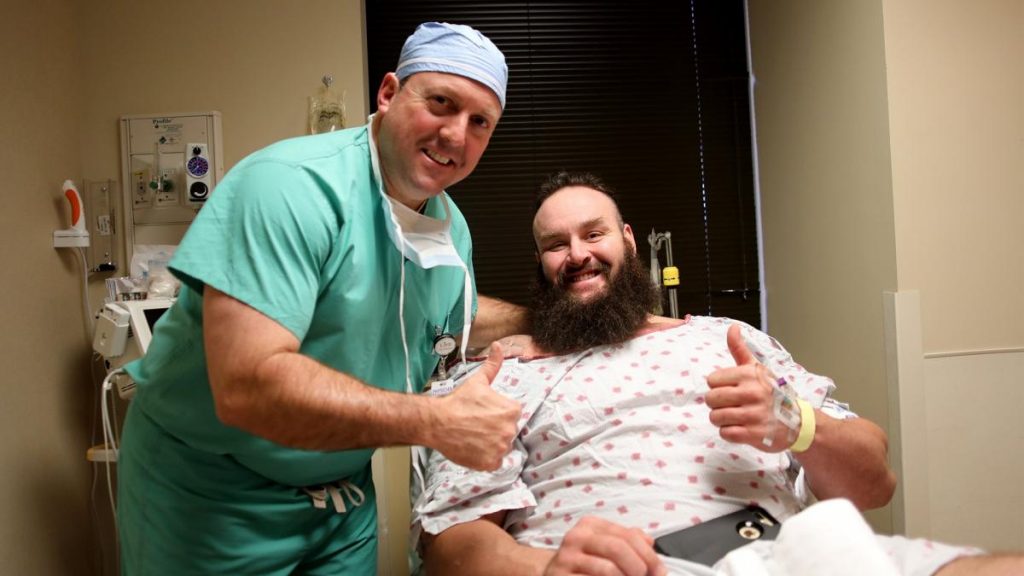 According to Mike Johnson of PWInsider, Braun Strowman is set to appear on Monday's episode of Monday Night Raw, just days after undergoing elbow surgery.
Johnson notes that multiple sources within the company have confirmed Braun's appearance on the show.
Strowman was written off TV on November 19 following a violent assault from Drew McIntyre, Baron Corbin and Lashley. He appeared in a pre-taped segment on this week's show from a hospital bed.
This news would seem to indicate that Strowman's surgery has gone well and that his match against Baron Corbin at TLC will be going ahead as planned (although putting someone in a Tables, Ladders and Chairs match fresh out of elbow surgery sounds like a risky strategy).
Even so, it seems early to bring Strowman back to TV. We can only surmise that this is a response to Raw's poor rating this week and specifically the massive third hour drop-off.