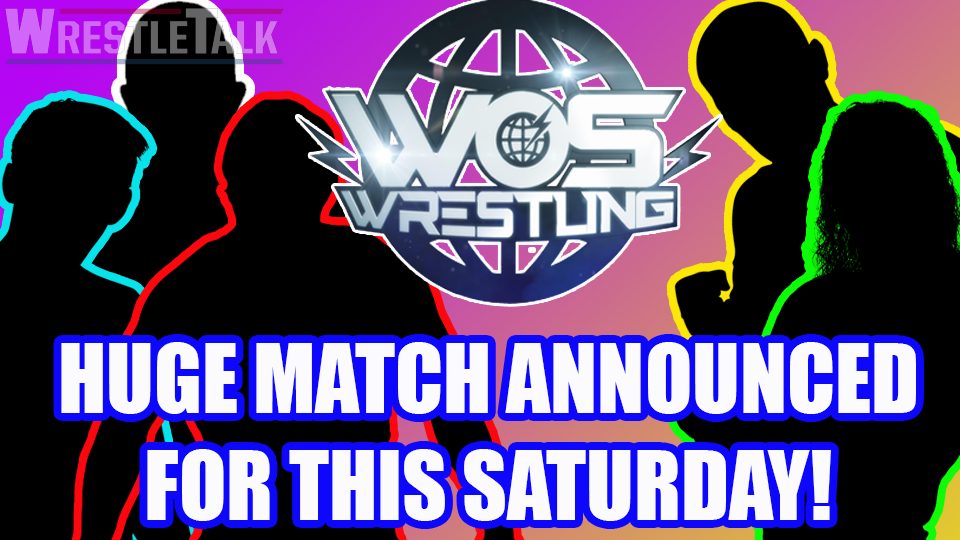 WOS Wrestling returns to British screens this Saturday (July 28) at 5pm and a huge match has been revealed for the debut episode!
A five-way elimination match will be held to decide the next challenger for the WOS Wrestling Champion Grado.
This comes out of a confrontation between Grado and WOS executive Stu Bennett (formerly Wade/Bad News Barrett in WWE) earlier in the show.
The British wrestling programme returns for a 10-part series after a New Year's Eve pilot in 2016 was a success.
This is the first time weekly British wrestling has been on ITV since the station ended wrestling's 33-year run on the channel in 1988.
WOS Wrestling is BACK!

Let the games begin… #WOSW #wrestling #thisJuly #ITV #dawnofanewera #bringiton pic.twitter.com/eL0c9mP6Mt

— WOS Wrestling (@WOSWrestling) July 1, 2018
WOS are building the series around the current and future stars of British wrestling. One look at their roster of talent is enough to get any wrestling fan excited. Stars like Martin Kirby, Viper, Grado, and Will Ospreay are only some of the many British talents who will be featured on the show.
Grado, who also stars for IMPACT Wrestling in the US, won the WOS Championship from Dave Mastiff on the 2016 pilot episode.
In an interview with The Daily Record, Grado said:
"This is what we all dreamed of through the years of performing in town halls and village fairs. The whole of the UK needs to see this.

I have been wrestling since I was a teenager, up and down the UK, performing in front of crowds that have got bigger each year.

British wrestling is going through a boom period, the whole world is watching."
Which superstars are you hoping will shine during WOS? Let us know down in the comments section below or on Twitter and Discord.