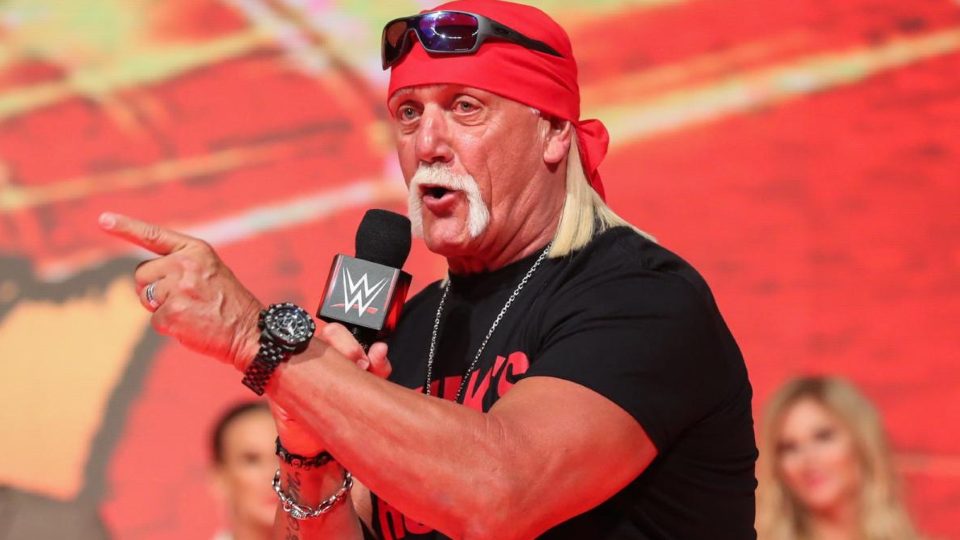 Ahead of his scheduled appearance on the Legends Night episode of Monday Night Raw next week, Hulk Hogan sang the praises of two members of the red brand's roster during an interview with the media.
As shared by Matty Paddock of The Mirror, the WWE Hall of Famer noted that he'd "put money" on Riddle being a big star in WWE. Hogan noted that the former NXT star has a great understanding of "what needs to be done":
"I've been watching him and he's really got good instincts. He's really got a good aptitude for understanding what needs to be done…. he would be the next one I'd put my money on."
Riddle has impressed fans over the last few months with a series of great TV matches with Sheamus. He will reportedly be challenging Bobby Lashley for the United States Championship at some stage next month.
Riddle wasn't the only WWE Raw star that Hulk Hogan was full of praise for, as Alex McCarthy has revealed that former NWO said that he is also a big fan of WWE Champion Drew McIntyre:
"I've watched Drew McIntyre, and the years of training and in-ring experience, now he's as legit as they come. He's got the eye of the tiger look in his eyes. He's got the body of a god. His work is solid, everything he does is spot on. His interviews are good."
What are your thoughts on the above story? Let us know in the comments on Twitter or Facebook.