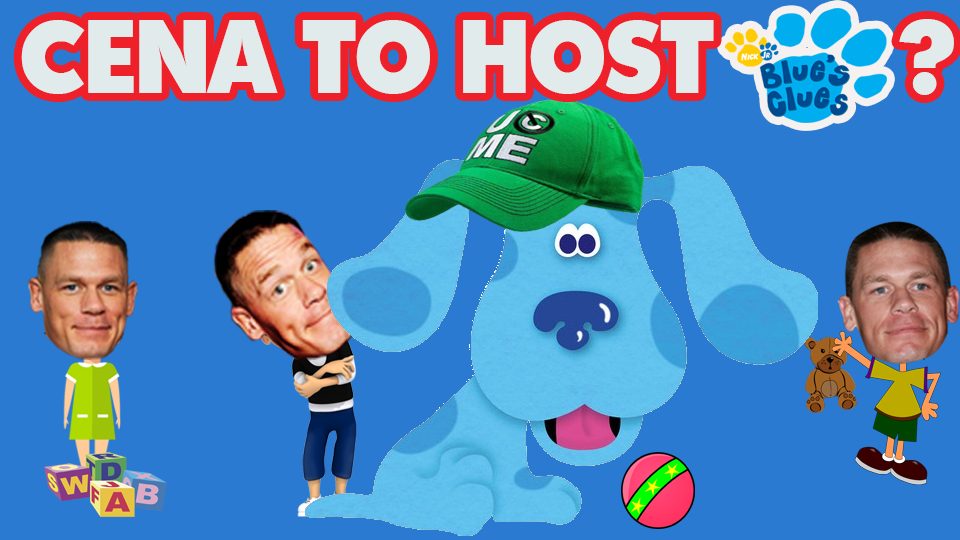 After the announcement that John Cena was to play Baron Draxum in the revamped Rise of the Teenage Mutant Ninja Turtles, it is being reported by WrestleZone.com that the 16-time WWE Champion is now attempting to conquer children's television by auditioning for the reboot of the Nickelodeon show Blue's Clues.
Beginning in 1996, Blue's Clues had a decade-long run and was set inside the Blue's Clues House, featuring a human host and his animated dog, Blue. In search of answers to a riddle, Blue and his owner invite the adolescent audience to join them in the hunt.
. @JohnCena auditioning to be the new #BluesClues host. pic.twitter.com/zuLXMCtHQ8

— Jason Lynch (@jasonlynch) March 6, 2018
Attending an audition for the role of Steve – originally played by Steve Burns – Cena seems to fit the part perfectly if a recent Twitter picture is anything to go by, with the undoubted appeal he has to a younger audience likely to work in his favor. Should Cena be successful, the time he can commit to wrestling will decrease further, proving those who say WWE is no longer his main priority to be correct.