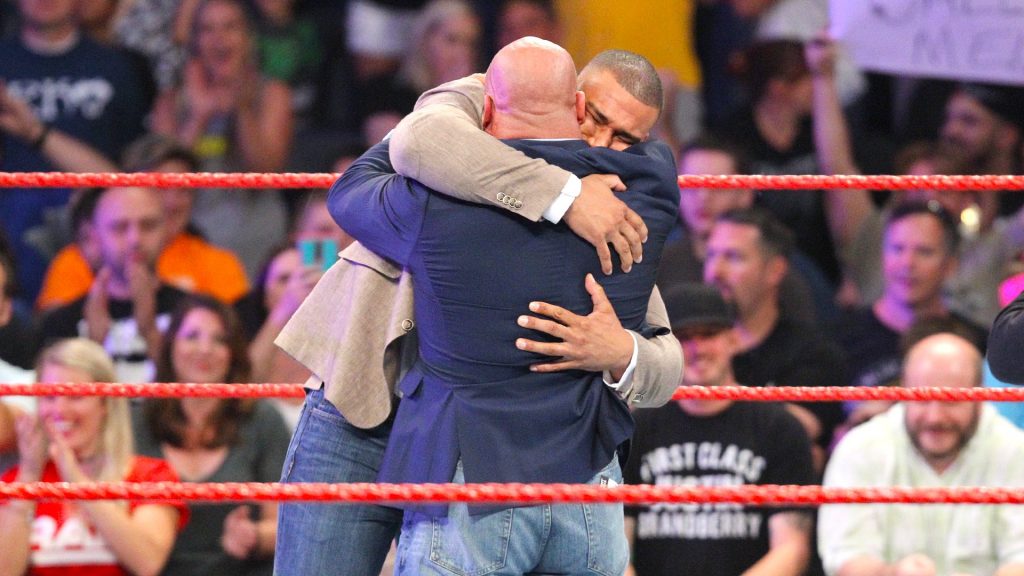 Former WWE star Jason Jordan has had a real tough time with injuries. Jordan was in the process of a rather big push from 2017-18, and was set for a big-time feud with Hall of Famer Kurt Angle.
However, it was revealed that Jordan would have to step away from the ring to deal with a neck injury. Despite being taken off TV nearly two years ago, it seems unlikely that Jordan will be able to ever return to the ring.
However, while it might not be about his in-ring career, Jason Jordan has finally revealed some good news.
Taking to Twitter, the former Raw, SmackDown and NXT Tag Team Champion revealed that his wife is pregnant with a baby girl. Ava Rose Everhart is due to be born in June 2020.
Soooo we have a baby girl coming in 2020! pic.twitter.com/BAVf6qL6kc

— Jason Jordan (@JasonJordanJJ) December 21, 2019
In the Summer of 2017, Jason Jordan was revealed to be Kurt Angle's son on an episode of Monday Night Raw.
Taking to Twitter, Kurt Angle responded to the news that his "first son" is expecting a baby:
Congrats to my 1st son @JasonJordanJJ on the great news that he and his wife are having a baby girl. No offense, but I hope she looks like her mom, and not like us. ?Are you going to name her after me? Kurtina? Just a suggestion. Regardless,I'm proud to be an expecting grandpa.

— Kurt Angle (@RealKurtAngle) December 21, 2019
Everyone at WrestleTalk would like to congratulate Jordan and his wife on his fantastic piece of news.