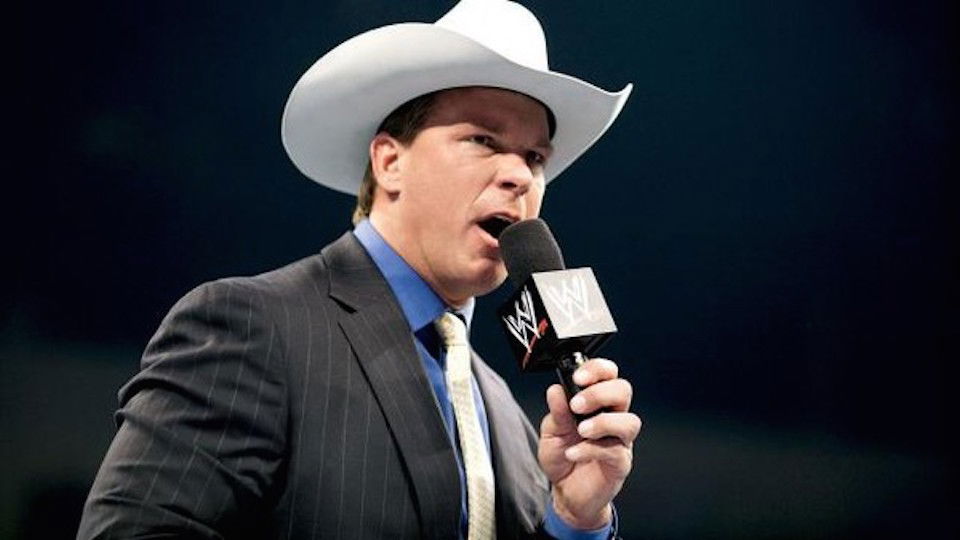 WWE is facing growing political and fan pressure to cancel their upcoming show from Saudi Arabia, Crown Jewel, in the wake of the disappearance of U.S. based journalist Jamal Khashoggi in the country earlier this week.
Former WWE Champion and commentator, JBL defended the company's decision to go forward with the show.
U.S. government officials such as Senators Lindsey Graham (South Carolina), Chris Coons (Delaware), and Chris Murphy (Connecticut) have all called on WWE to cancel the event, calling the disappearance an attack on the freedom of the press.
JBL appeared on FOX Business this morning to address the show and if WWE should cancel the upcoming event.
"From what I understand, yes. The idea is that WWE is gonna go there. Right now their official line is that they're monitoring the situation. My personal opinion is that they should go. I think the only way you promote change. Look what we did with Cuba. You isolate a country, all you do is impoverish that country. You wanna promote change? WWE went to Abu Dhabi and did the first women's match that had ever happened in the Middle East. The crowd was chanting in English 'this is change.'

For these senators to come out and bash the WWE on this; I've spent seven Christmases in Iraq and Afghanistan with the WWE. I was with the WWE the first group to go down and visit the Twin Towers while they were still burning and bodies [were] being pulled out. We were the first group on 9/13 to have a mass gathering right after 9/11. People didn't know what was going to happen. For these guys to hide behind their patriotism and their show flag-waving, to me, I think is to try and improve their abysmal approval ratings, to me is wrong. WWE has been at the forefront of change, and you want to change Saudi Arabia? You send something like WWE there."
JBL may not be the best person to speak to about international diplomacy however, given his controversial past. Layfield lost a job with CNBC following an incident in Germany that saw him do a Nazi salute during a WWE event in 2004.
The plan as of now is to hold the show as scheduled, despite the growing talent unrest over the show.
Do you think WWE should cancel Crown Jewel? Let us know in the comments below, or on Twitter or Discord today!