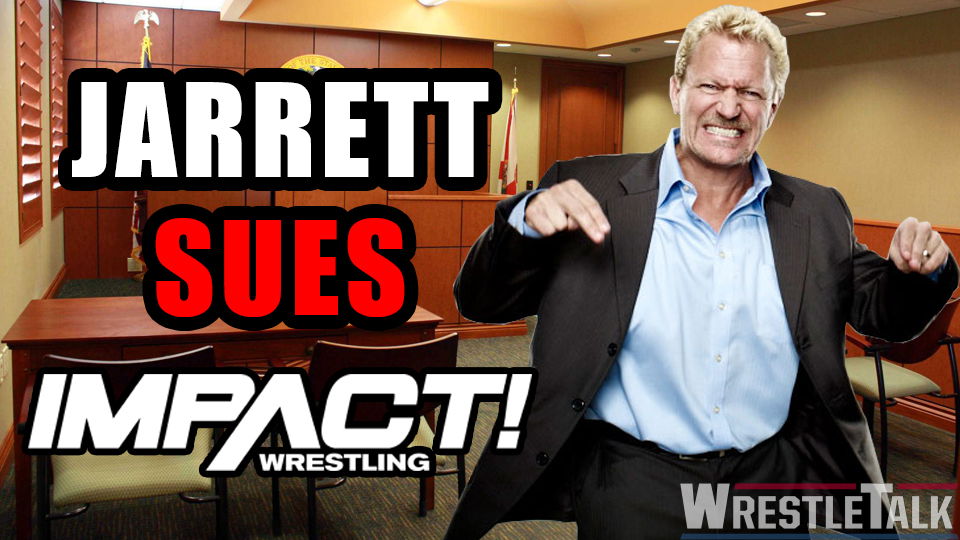 In what has been a great news cycle for courtroom drama, Jeff Jarrett has now filed a lawsuit against Anthem Sports, the parent company of Impact Wrestling.
As reported by Billi Ray Valentine of Ringside News, Jarrett and Global Force Entertainment have sued Anthem on the grounds of copyright infringement. The filing occurred on August 10 in the U.S. District Court of Tennessee.
To sift through some of the legalese found in his 26 page lawsuit, Jarrett has taken action because he feels Impact are imitating the design and trademarks of Global Force Wrestling to increase their business. It cites the Lanham Act, in that it claims Anthem has attempted to 'deceive the public' by presenting a product that appears to be affiliated with Global Force, but isn't. Jarrett is also claiming that his exclusive property rights, through his name and photograph, have been violated by Anthem.
Jarrett now seeks an injunction to prevent Anthem from selling or displaying any GFW Amped-related content, as well as certain logos. If granted, Anthem would even have to halt its subscription service, known as Global Wrestling.
In response to this, Impact have begun to remove Global Force Wrestling DVDs from their inventory.
This would seem to merely scratch the surface of a serious battle between Double J and his former promotion. For a more technical look at the lawsuit, see a breakdown by 411 Mania.
Related Articles:
Since Impact has been doing better as of late, how badly will this lawsuit affect their business? Will the attention it is bound to attract help them? What do you make of Jeff Jarrett's case? Comment below, or catch us on Twitter!