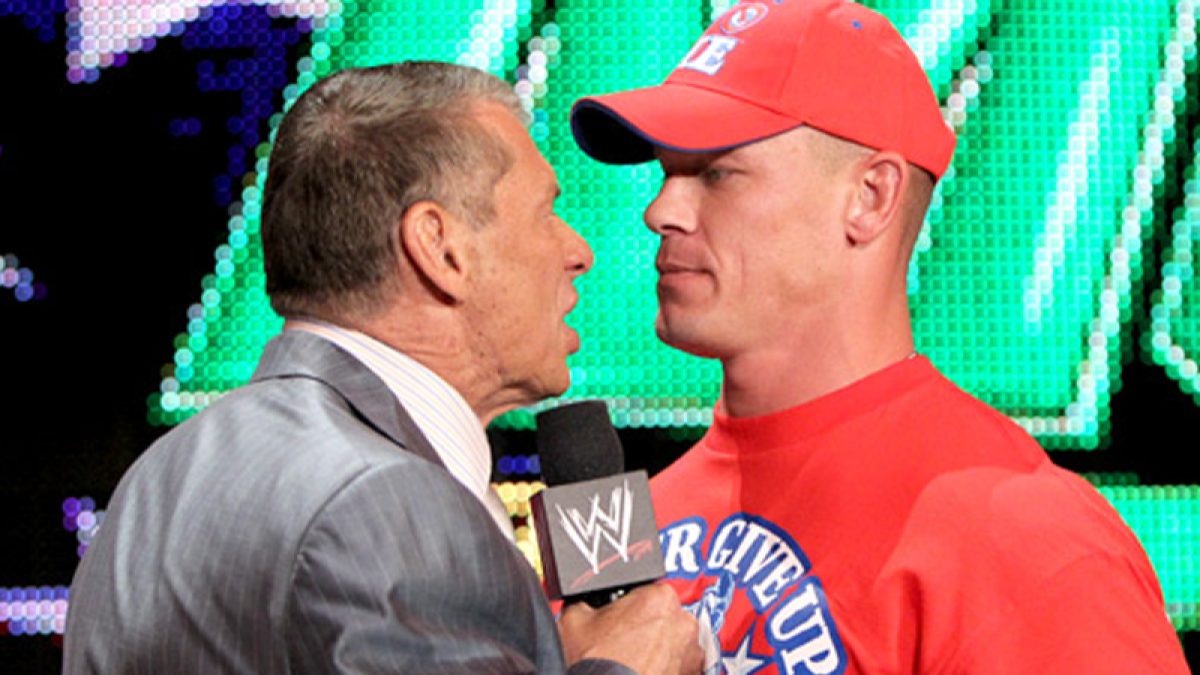 16-time World Champion John Cena has opened up about his relationship with Vince McMahon since leaving WWE.
John Cena is one of the most decorated wrestlers in WWE history. The Champ has now revealed how leaving the company affected his relationship with WWE Chairman Vince McMahon.
Speaking with Bleacher Report, Cena explained why he has a lot of respect for McMahon. Admiring his former Boss' empathy, Cena explained that McMahon is genuinely happy for all of Cena's achievements outside of the ring.
Here is the full quote:
"Vince McMahon to me is more than anyone could realize. He's a close friend, a mentor, a father figure. He means a tremendous amount to me. I don't know if I'll ever be able to conceptualize how much I love him and how much he means to me.

"It's also appreciative that someone like that understands what I'm doing and approaches my choices with empathy rather than apathy. The guy who runs the joint isn't saying, 'Screw it, get down here! It's on a weekend, I know you're not working!' He approaches those choices with empathy, saying, 'This is a great opportunity for you, John. You're always a part of this family, and if you do well, we all do well.' I reciprocate in saying that I want the WWE to thrive.

"That's why I've invested so much of my blood, sweat and tears. I don't want to see it fall off. I want to see it be everywhere. I want to see it be larger. I want to see it have more success. I want people to look back and not say, 'Oh, man, it was great when…' I want people to say, 'He kind of opened the door for what's going on now.'"
Cena is currently co-hosting Wipeout alongside comedian Nicole Byer. He'll also star in F9 and The Suicide Squad, both movies set to come out this summer.
WrestleMania 37 was the first edition of the show not to feature Cena since 2002. The Champ has explained how he feels after missing the event synonymous with his career.
The biggest story of the last few days has been the WWE departure of Mark Carrano. A report has detailed the reactions of the WWE locker room to this news.
What are your thoughts on the above story? Let us know in the comments on Twitter or Facebook.