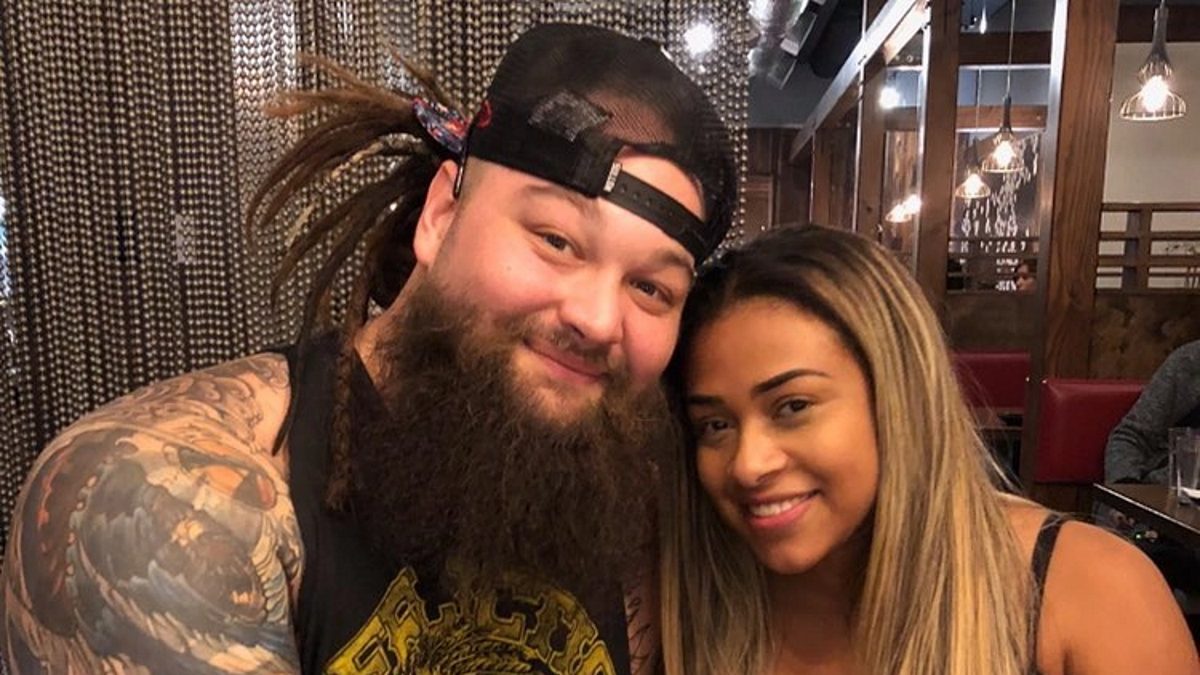 Former WWE ring announcer Jojo Offerman has paid tribute to her late fiancé Windham Rotunda (Bray Wyatt) after his sudden passing on August 24.
Taking to Instagram today (September 12), Jojo posted her first comments since the passing of her husband.
She wrote:
Ive written and rewritten this post so many times because there are no amount of words in this world to describe Windham and what he means to me. But I've also been avoiding it because in some weird way it makes all of this all too real.
I miss the love of my life so much it hurts. He was everything I ever wanted and everything I never knew I needed, and I let him know that everyday. I'm so grateful that he allowed me to love him fiercely. But I am so blessed he loved me fiercely in return. He was and always will be the best person I know, my best friend, and my soulmate.
Windham truly gave me a love that will last a lifetime and oh baby I thank him for that. He was the kindest, funniest, most caring man in the world. He made me feel beyond special every single day. He made everyone feel special, which was one of the million things I loved about him.
Our bond was magical, something only the two of us understood. And that beautiful bond brought two perfect babies into the world. That's another thing, he was the BEST daddy to Knash, Hyrie, Cadyn, and Kendyl. Family was EVERYTHING to him.
Windham knew me better than I knew myself and he always knew how to calm my storm, as I did for him. He was the only person in the world that I could be unapologetically myself around and not only did he accept it, he loved it.
I cry because I wish we had more time baby, but I smile because I was so blessed to be loved by you in the time we did have. I will always love you Windham. I will always show our kids how incredible their daddy is. I will always make sure they know how much you love them. And I will always make you proud just like you made me proud. I love you forever baby, until we meet again ❤️
Bray Wyatt passed away on August 24, 2023, at the age of 36.
WWE has added the following note to the item descriptions for Wyatt merch on the WWE Shop website:
In the wake of Bray Wyatt's death, WWE will donate all net proceeds to support JoJo Offerman and his children.
You can find said merch at this link.
On Thursday, August 24, Sean Ross Sapp of Fightful reported:
I was given permission to reveal that earlier this year Windham Rotunda (Bray Wyatt) got COVID that exacerbated a heart issues.
There was a lot of positive progress towards a return and his recovery. Unfortunately today he suffered a heart attack and passed away.
Our thoughts and condolences continue to be with the family, friends, and everyone affected by the passing of Windham Rotunda.