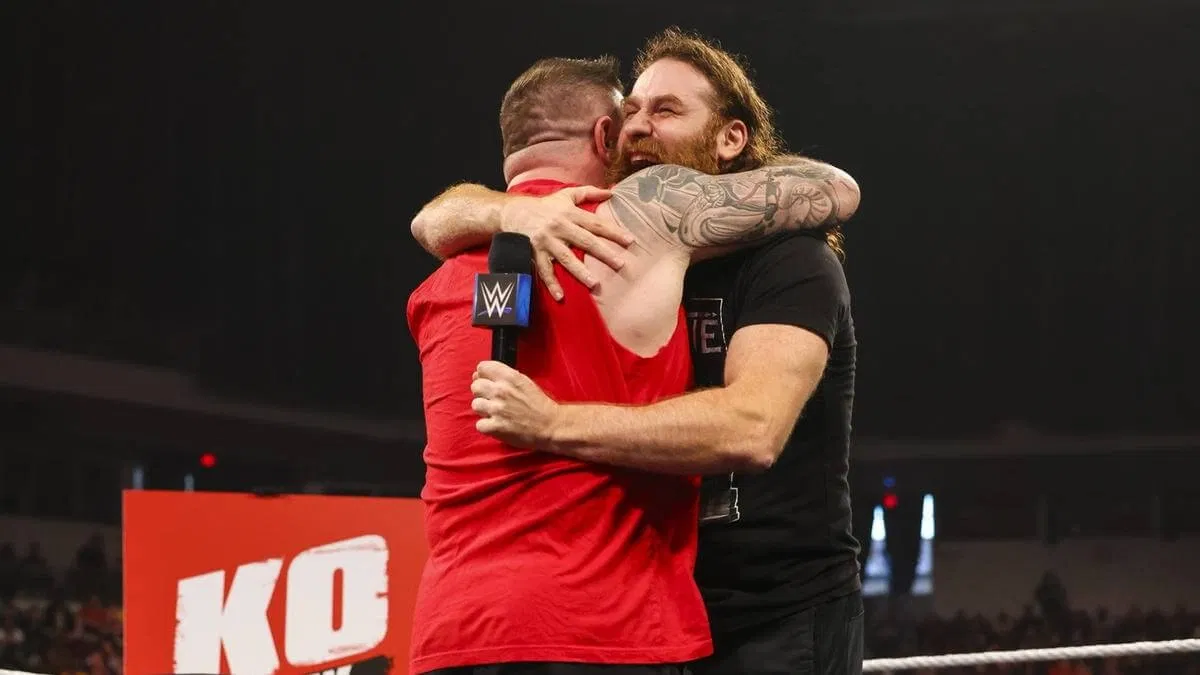 Kevin Owens has been one of the top and most reliable stars in WWE since his arrival on the main roster back in 2015.
During his seven year WWE run, Owens has been WWE Universal Champion, Intercontinental Champion, United States Champion, NXT Champion and has main evented WrestleMania against Steve Austin, but there is one accolade that has eluded him his entire run so far, that being a Tag Team Championship.
There are numerous stars on the WWE roster with whom Owens could have been a Tag Team Champion with, namely Chris Jericho in 2016 or Seth Rollins earlier this year, but the most obvious and most speculated partner for Owens is Sami Zayn.
Owens recently appeared on the TWC Show, where he spoke about a potential run as a Tag Team Champion with Sami, noting how it would be the 'ultimate good moment' for the two.
He said:
"Of course. I've never been a tag team champion. I'd love to be tag team champion anybody. Well, maybe not anybody. There are a couple of guys I could see myself winning the Tag Team Titles with, obviously, Sami is at the top of the list. That would be the ultimate good moment for us, to achieve that. We've been tag team champions everywhere we've went, except for WWE. We definitely have to get that checked off the list soon enough,"
Sami Zayn's ongoing story with the Usos and the Bloodline has led to fan speculation that the pair may be set to reunite to take on the Usos for the Undisputed WWE Tag Team Championship in the near future.
transcription via Fightful
If you're in the UK but didn't manage to get tickets to Clash at the Castle on September 3, WrestleTalk is hosting a watch party at The Joiner on Worship in Shoreditch, London, and we'd love for you to join us! Click here for more details.