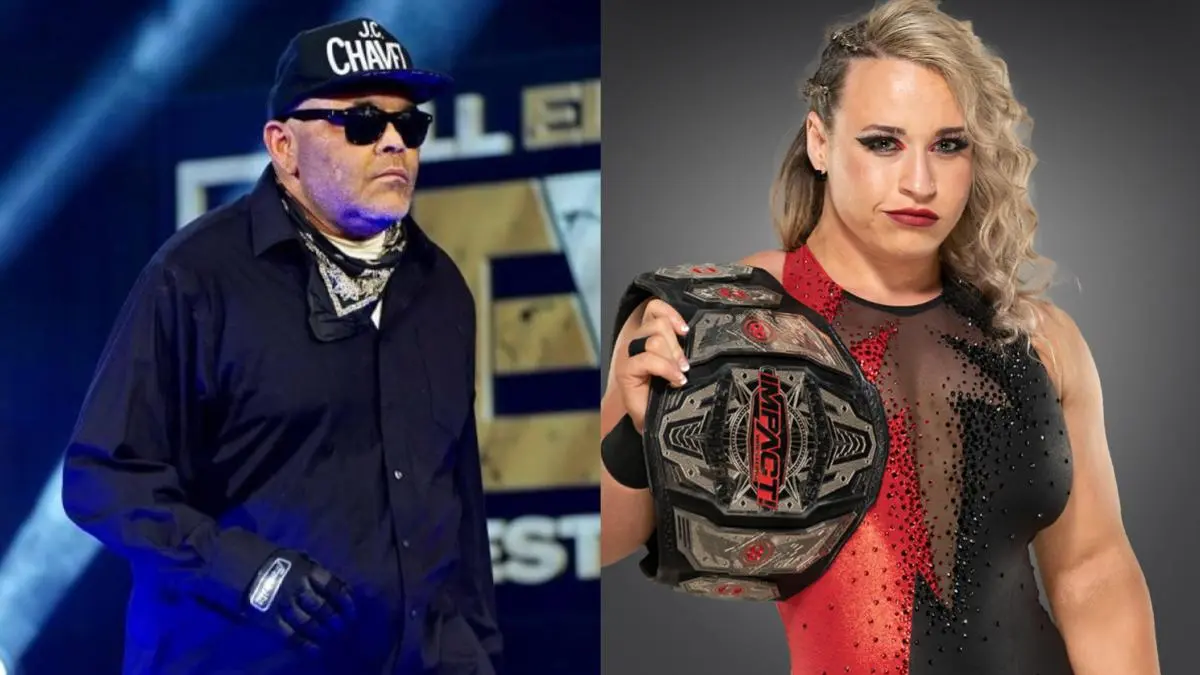 Wrestling veteran Konnan has argued that IMPACT Knockouts Champion Jordynne Grace made an ass of herself with her recent comments about Chris Benoit.
Grace recently caused a stir on Twitter after stating that she doesn't believe Benoit could hang with most of today's top stars, ending her post with 'also may he burn in hell'. The IMPACT star responded to backlash by arguing that Benoit should never be defended.
Speaking on his Keepin' It 100  podcast, Konnan claimed that people who doubted Benoit's in-ring ability were 'f**king ignorant'.
Addressing Grace's comments, Konnan said:
"I can't believe that she would publicly come out and make an ass of herself like that. But that ain't the first time she's had stupid takes. And, you know, with age comes wisdom. You'll get here soon enough.

"Obviously, you don't know what the f**k you're talking about. Benoit without a doubt out of all the years and all the dressing rooms and all the people that I've worked with is one of the greatest performers I've ever seen.

"His passion was second to none. His intensity was second to none. His preparation was second to none. What do you mean he couldn't hang with nobody today? Bro, 90% of the guys today could not hang with him. That's the bottom line because I worked with them. And what do you mean that he would have forgotten everything? Listen, if he was at a point where he was forgetting, nobody would let him put together matches."

"(Benoit) had the ability to control the match and say, 'Hey, we don't need this, take this out' because he was wrestling with Rey Mysterio, who was a wild f**king guy that he had to edit down and say, 'Hey, do this, Juventud do this, Psychosis do this.' So I mean, I don't know what the f**k you're talking about. That's f**king ignorant."
Konnan went on to point out that after Benoit's death, doctors determined that he had been suffering from CTE (chronic traumatic encephalopathy), something many feel had an impact on his actions and subsequent death.
Chavo Guerrero also recently responded to Grace's comments.
Transcription via WrestlingNews.co.
To make sure you stay updated with all the latest wrestling news, add WrestleTalk.com to your Google Discover feed and follow us on Twitter!