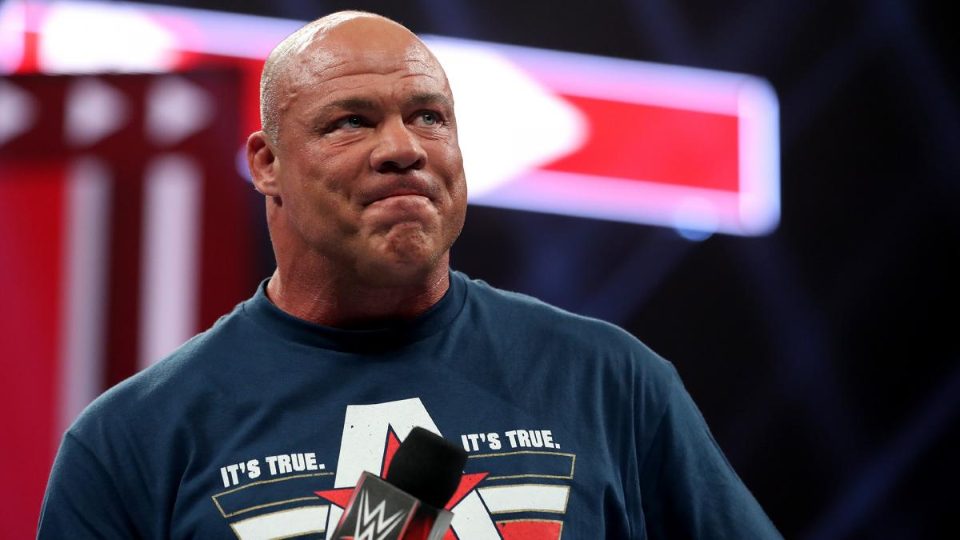 WWE Hall of Famer Kurt Angle has revealed who he believes is the "greatest WWE Superstar of all time" during a recent Q&A.
Angle named John Cena, who of course made his WWE debut against Angle in 2002, as his top pick for the best of all time.
When asked for his thoughts on Cena, Angle replied:
"John was so great to work with. Kind, professional, and talented as hell. I didn't carry him in that match. He carried himself. He's the greatest WWE superstar of all time."
Kurt Angle has also made it known previously that he'd have liked his retirement match at WrestleMania to be against Cena, but Vince McMahon told him if he was retiring in 2019 it would have to be against Corbin, and Angle decided he couldn't go any longer to have the Cena match the next year.
Do you agree with Angle? Let us know in the comments.