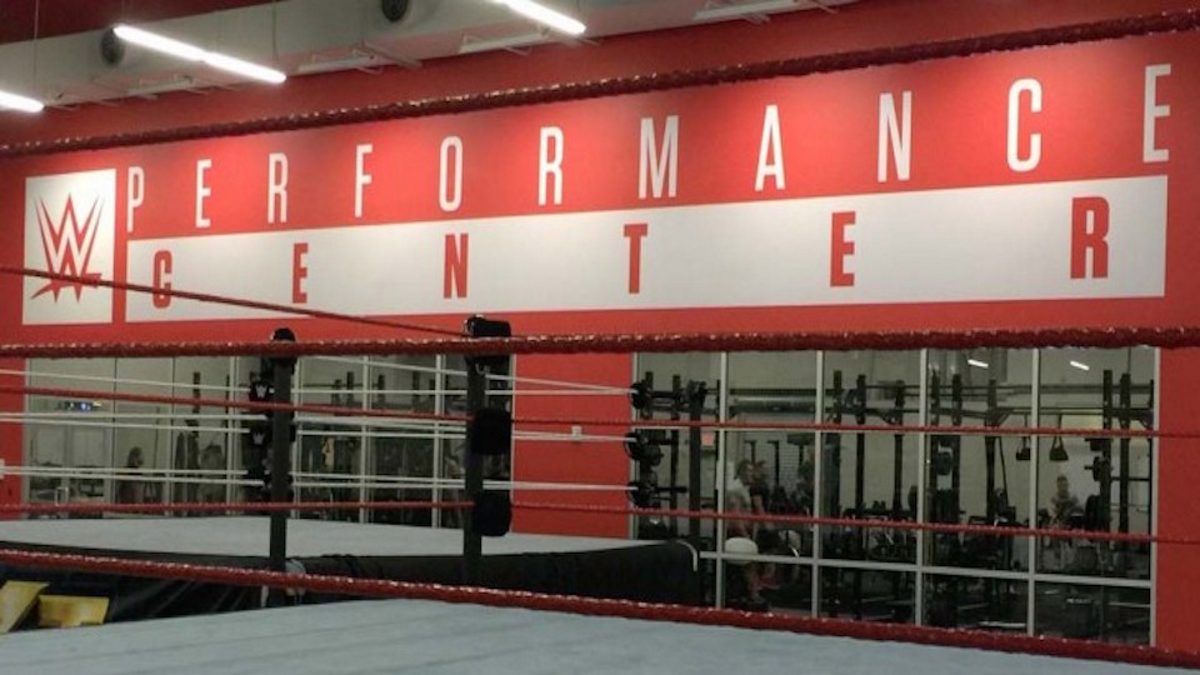 Former AEW, IMPACT and NWA star Kylie Rae has provided an update on her WWE status, following her tryout and in-ring debut.
The independent star notably wrestled during the December 12 WWE Main Event taping, facing Dana Brooke under the name 'Briana Ray'.
Speaking on the Going Broadway podcast, Kylie Rae revealed that Gabe Sapolsky helped her out ahead of this appearance and her following WWE tryout:
"They were coming to Chicago, and from my understanding, Freelance is my home, and from what I understand, they were asking people from our school to reach out to WWE.
"I don't know if people know this. It's Gabe Sapolsky. He's one of the best people I've ever had the pleasure of knowing. I can't express enough how much he's helped me throughout this entire process.
"That's who we were reaching out to for extra work and what not," she said. "I was not contracted with NWA anymore, so I was able to throw my name in the hat for extra work.
"'If y'all need any women, I'm more than happy to be considered for this opportunity, please let me know. If not, I completely understand.' Let's be honest, for the ones who know, I come with baggage, a couple extra checked bags."
Recalling the tryout, Kylie noted that she went in with no expectations about getting signed:
"I went in there thinking, 'I'm not going to get signed, so let me just enjoy this and make the most of it and enjoy being there and learn everything I can learn.'
"That was my mindset. 'The opportunity I'm being afford is going to this tryout. I don't think anything will come after.'
"That probably helped because it took some pressure off. 'Let me do everything perfectly, let me impress the right people.' It's very intimidating being there, but I was genuinely having fun."
Discussing her potential WWE future, Kylie said:
"Never say never, to my knowledge, not in the Rumble. As far as something long-term, at this point, I got the, 'not right now' deal, which is okay.
"If it's meant to be, it'll happen. If it's meant to be, it would have happened. It's more so, they're having us still come back for extra work, I was there this past Friday and the Friday before.
"From what it felt like, I can't speak on their behalf because I don't know, but from what it felt like, after the match, they were, maybe I'm naive, but they seemed very happy with it. It feels good being there.
"The environment, it feels very positive and genuine and people are happy. Maybe I'm naive. I'm not signed, I'm not contracted, I don't have to be there every week.
"I don't know anybody else's experience, but from my experience, it's been wonderful. I loved it there. The fact that I keep getting contacted to do extra work is probably a good sign.
"After the last day of the tryout, I don't want to say who, but they pulled me aside and were like, 'Do you have time to talk?' It was like a half-hour conversation of, 'where is your head space? Walk me through how you're feeling and what's going on in your life. I want to get to know you and see where you're at.'
"It was a good conversation.' They're obviously aware of some of the stuff I've gone through and they made it clear that they take mental health seriously where, they might have a schedule of 'You have to be here for these dates, but if you're not feeling well today, not just a physical sickness, but if you need a mental health day, you take the mental healthy day.' That was so refreshing to hear."
WWE announced its first major independent signing of the new regime last month, when it was announced that Dragon Lee is heading to WWE.
Transcription via Fightful. 
Think you're a wrestling mastermind? Well you can prove it by taking quizzes in our brand new quiz section! Don't forget to tweet us your results!