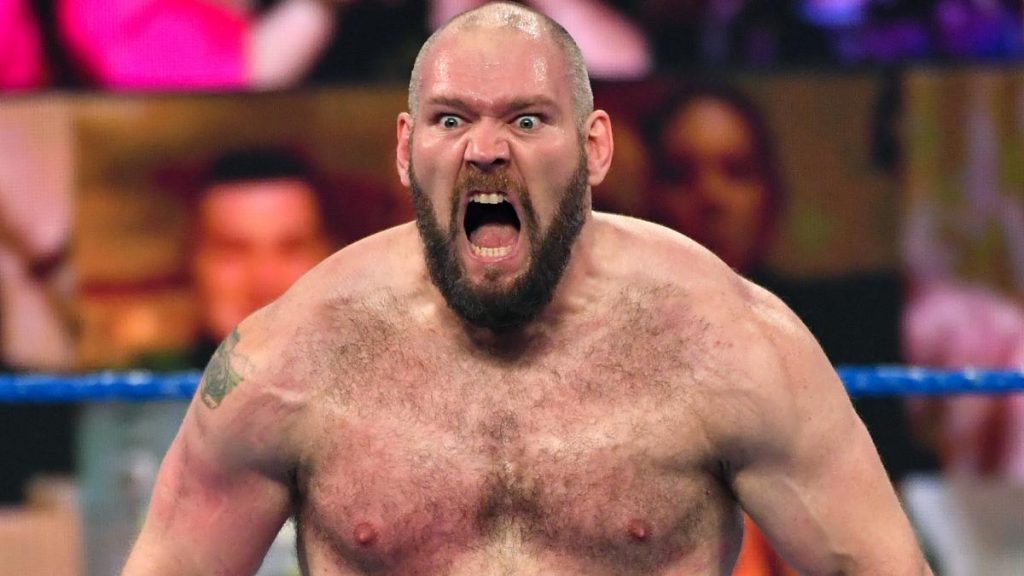 Update: Lars Sullivan has now opened up about being released by WWE, which you can read more about at this link.
PWInsider is reporting that controversial WWE star Lars Sullivan has been released by WWE.
According to the report, Sullivan, real name Dylan Miley, was quietly released last month, and WWE officials have today confirmed the news.
Lars has been a very controversial name in WWE, after a series of racist, homophobic and derogatory remarks made by Sullivan were discovered to have been made on a bodybuilding forum.
He was subsequently fined $100,000 by WWE, but the controversy never seemed to stop. Despite making several homophobic remarks, Sullivan was found to have appeared in a homosexual adult movie before joining WWE, and his appearances on TV become more and more rare.
Sullivan suffered a knee injury in 2019 which kept him off TV for close to a year, and subsequent attempts to bring him back to TV in 2020 failed, and he was quickly taken off TV for unknown reasons.
WWE has not made an official statement on his release, and the lack of wishing him well in his future endeavours may suggest that his departure wasn't the most amicable.
We will bring you further news on the release once it becomes available.
What are your thoughts on the above story? Let us know in the comments on Twitter or Facebook.