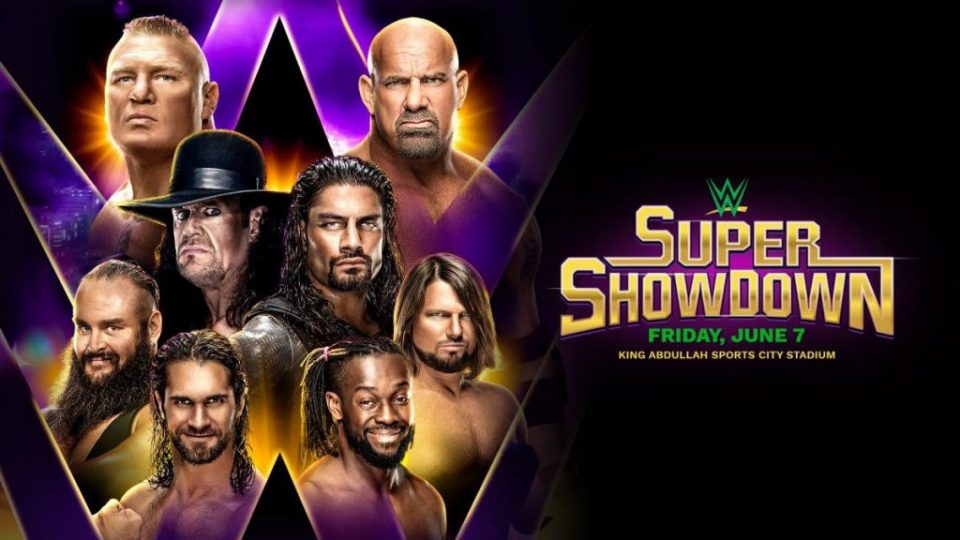 The first images of the set from WWE's "WrestleMania equivalent or better" pay-per-view Super Showdown from Saudi Arabia have emerged.
Instagram user banguptv has posted the following shots of the stage for tonight's show. The first is a giant video wall, which looks exactly like the one used at WrestleMania 35.
Maybe that's what WWE's voice over man meant in his 'Mania comparisons . . .
https://www.instagram.com/p/ByYq-IhlVCM/
The second shows a wide angle of the stage being constructed, and yes, again it looks absolutely ridiculously big.
https://www.instagram.com/p/ByWTQZ6lAkY/
We will have full coverage of Super Showdown tonight on the site, for a card that includes Bill Goldberg vs. The Undertaker, Randy Orton vs. Triple H, a 50-man Battle Royal and potentially the first ever WWE women's match in Saudi Arabia between Alexa Bliss and Natalya.