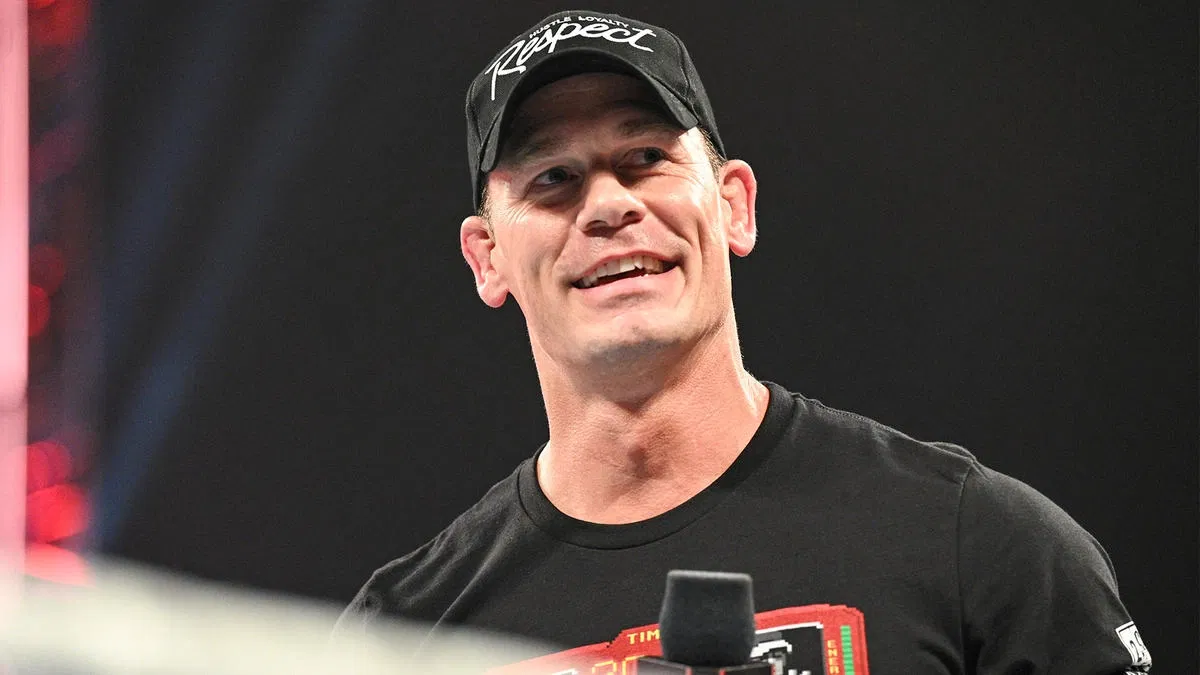 The show opened with John Cena walking into the building, being welcomed by faces and heels alike, and it really is weird when WWE do things like this – why is The Miz happy to see John Cena. And this is why Becky Lynch is the best, because she used this as an opportunity to further her character, looking dejected and sad because she still isn't closer to getting her title back. And we've seen in the past that she doesn't respect Cena. So that was awesome.
Cena wasn't an entrant in the last chance battle royale however, which saw Riddle win and qualify himself for Money in the Bank, even though two weeks ago we established that Riddle cannot challenge Roman Reigns for the championships. I got an email from a viewer last week saying that – maybe – they'll do a story where Riddle wins but cannot cash in on Roman, so it becomes a countdown clock of Riddle waiting for his chance to cash in Money in the Bank before it expires. That is a great storyline, and if that's what they do it would be really cool, but I think the more likely reality is they've either forgot they set up that stipulation, or they simply don't care.
This was a fun battle royale, and featured a fabulous ending sequence with Miz and Riddle, which really made the crowd think Miz was winning before Riddle hit an RKO on the apron to eliminate him. Also, despite turning babyface a couple of weeks ago, Dolph Ziggler was heel again here teaming with The Miz in parts of this match. Okay. They then told us that the previously announced match between Ezekiel and Kevin Owens for the final spot in Money in the Bank would take place another time. I hope that other time is this Friday as Money in the Bank is the following day and I think it will be too late to do it next week. It also means there's still one more spot in the match.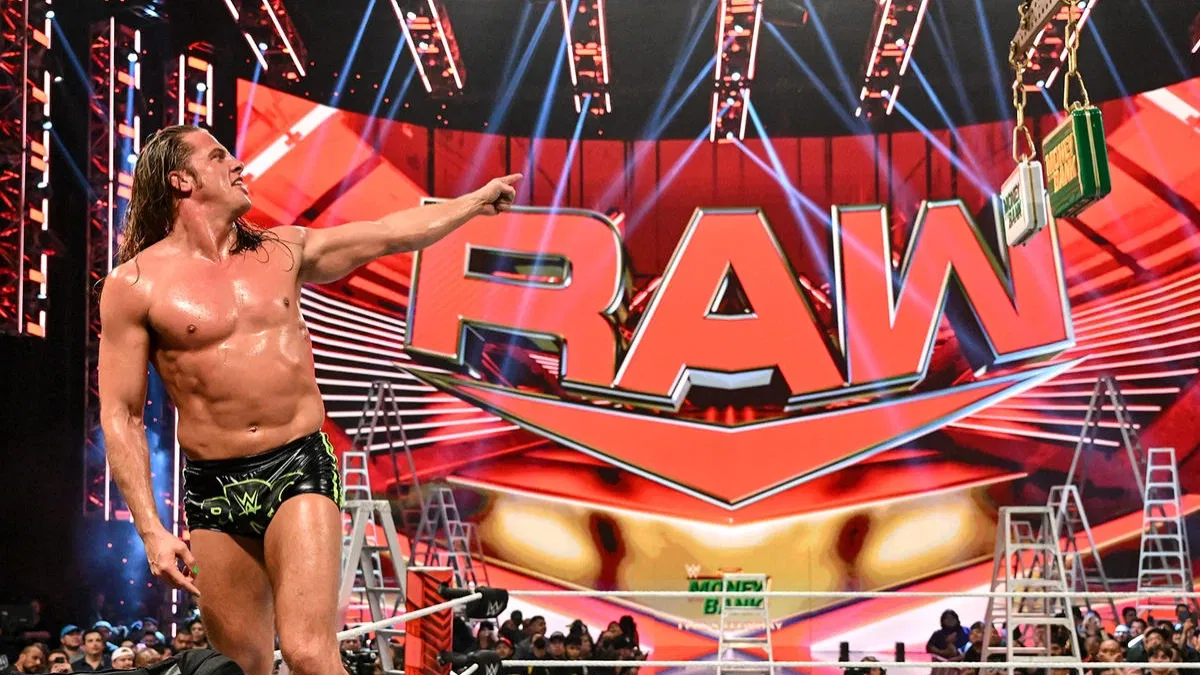 WWE were so happy to have John Cena back that they bought him a bunch of Cameos, including Shawn Michaels, Trish Stratus, Booker T, Triple H, AEW's Paul Wight and AEW's Bryan Danielson. Yeah, you heard some of those names right. I cannot believe they managed to get Booker T either. And he didn't say something extremely stupid.
Montez Ford beat Jey Uso in a quick match ahead of their tag title match this weekend – which is another loss for the Undisputed Tag Team Champions.
The Judgement Day continued their spiral to the bottom of the card by setting up a feud with The Mysterions – I'm sure Damian Priest doesn't regret his decision to side with Balor – and we got a video package for John Cena, which was then followed by another video package for John Cena.
The Miz was a guest on Kevin Patrick TV next, where he announced he'll be teaming again with Logan Paul at Summerslam. Now I know what you're thinking: didn't Miz turn on Logan Paul at WrestleMania? He sure did. And I think that's the story here; Miz thinks he's in a tag team with Logan Paul, but then it will be Miz vs. Paul at Summerslam. At least I hope that's the storyline and we don't just get them tagging again. Miz then had a match with AJ Styles, which he lost via a lame countout. AJ and Miz were also in the battle royale earlier.
WWE got more cameos for Cena, including Kurt Angle, Randy Orton, JBL, Stephanie McMahon, Steve Austin and AEW's Chris Jericho. Yes you heard one of those names right. I cannot believe they got WWE CEO Stephanie McMahon either. She really is the CEO of the company right now wink.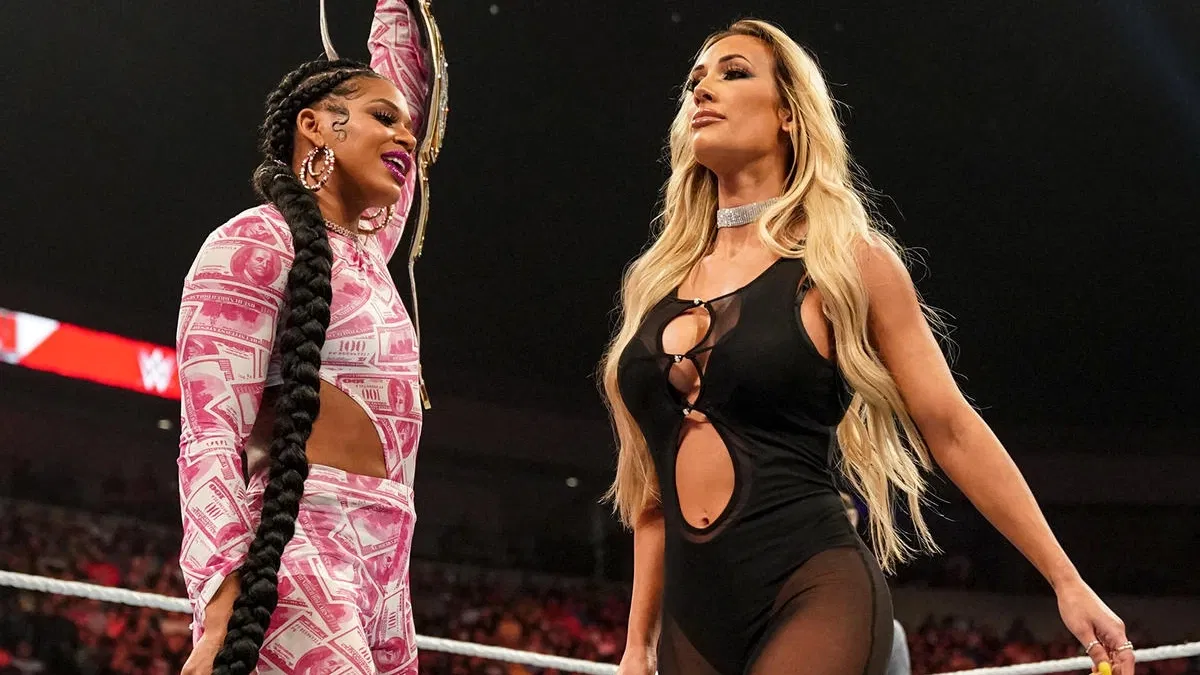 Bianca Belair and Carmella shared a few words ahead of their match this Saturday, and Liv Morgan got a shock win over Alexa Bliss in a match I wish had been given more time. It was decent action, but hadn't quite found its next gear. Hopefully they'll get a chance to do this again, and the reaction to Liv winning by Bliss was top tier.
Mr. McMahon came out to introduce Cena – because of course he did the big weirdo, stop appearing on TV – and Big Match John did a You People promo, but a positive one because he likes them. He didn't announce his next match, but did seemingly set one up with a backstage segment with Austin Theory earlier in the night.
This was really quite lovely, and shows just how far we've come in 20 years of Cena. I was in my 20s when Cena was the top guy in the company in the mid-2000s, so I was that angry guy on message boards – shoutout to The Smart Marks forums – who hated Cena because he had the audacity to not be Steve Austin or The Rock who were guys I liked in my teen years. I didn't really go to WWE shows – I actually don't think I've ever seen Cena wrestle live – but if I did, I would have been part of that loud angry portion of the fanbase chanting Cena sucks, rather than chanting Let's Go Cena like those stupid kids who can't see that he clearly sucks. But like John himself, I'm now older. All of those angry 20 year olds on the forums are. And we've now either grown up and realised our forum posts and chants were quite silly and pointless, or we've stopped watching the product all together. Which means all that's left are those who now appreciate Cena, and the kids who grew up watching and liking him now being adults with kids of their own. So, now, everyone likes him. And even after all these years, there are kids in the building wearing his merch and chanting his name. This was all, really quite wonderful. John Cena really is one of the best to ever do it.
Bobby Lashley beat Alpha Academy in a 2-on-1 handicap match with Austin Theory as a guest enforcer, which didn't play into anything. They beat him down afterwards.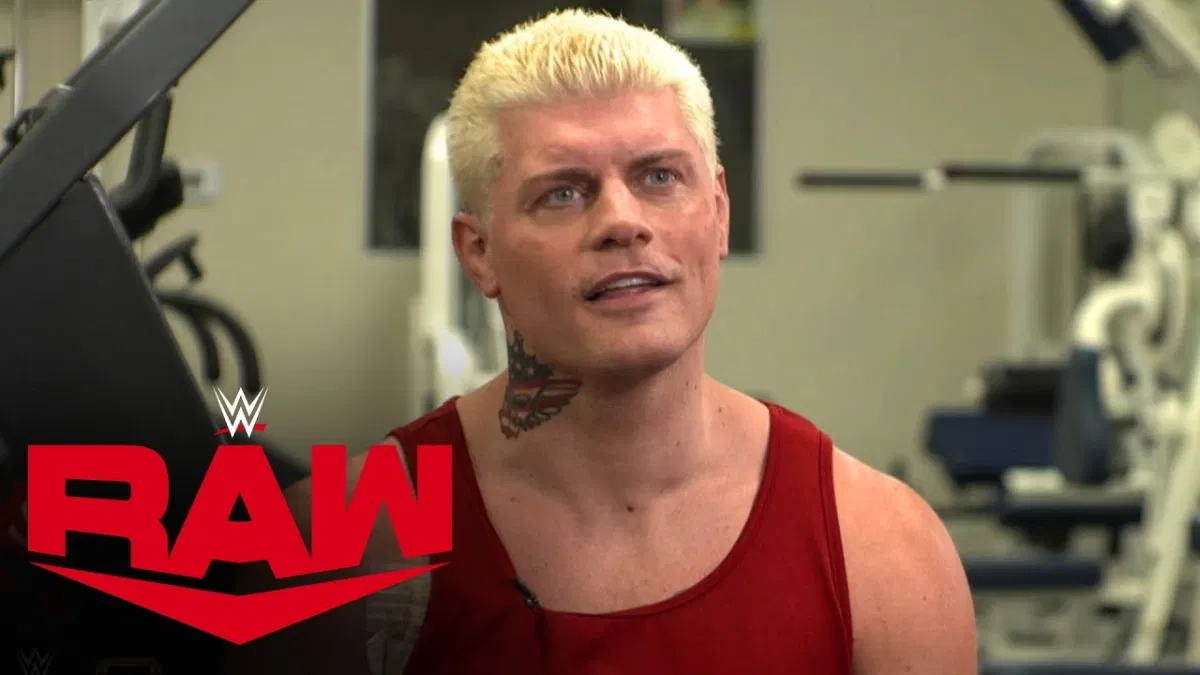 Cody Rhodes cut a promo putting over Money in the Bank and saying he'll feud with Seth Rollins when he's back. He's gonna be the final man in the match isn't he?
And the main event saw Becky Lynch vs. Doudrop vs. Nikki ASH vs. Tamina vs. Xia Li vs. Shayna Baszler in an elimination match for the final spot in Money in the Bank. This only got 10 minutes so a lot of the eliminations happened quickly, but it was a really decent match. Becky eliminated Xia Li and Nikki, while Doudrop took out Baszler and Tamina. Which nicely brought those two together, and Becky won with the Manhandle Slam from the second rope. I really thought they might explore the Becky spiral a bit more by not having her on the card – and it would have been awesome for Doudrop to be in Money in the Bank – but having Becky on the PPV is probably more important.
This was the go home edition of Raw for Money in the Bank, but it felt like the Cena thing was the more pressing thing on the show. But it was still a really good edition of  Raw, and all the Cena stuff was nice. This week's Raw is 3 out of 5, maybe even a 4.
To make sure you stay updated with all the latest wrestling news, add WrestleTalk.com to your Google Discover feed and follow us on Twitter!