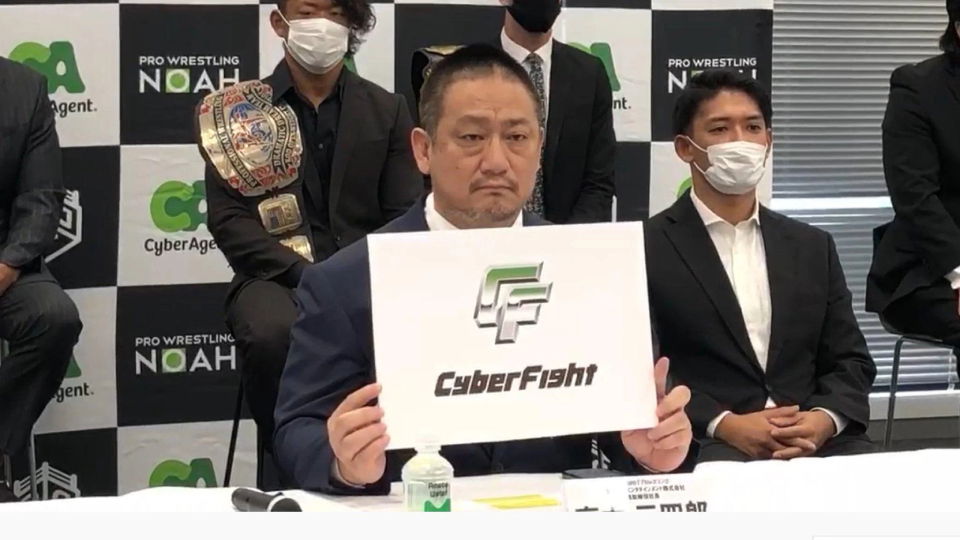 It has been confirmed at a press conference earlier today that major Japanese wrestling promotions DDT and NOAH will merge on September 1st to become CyberFight.
DDT English Update is reporting that the merger has been agreed on "to fortify the business/economic foundation of the company." They then note that it was likely brought on by COVID-19.
Sanshiro Takagi, who will act as the President of the new promotion, has said that the in-ring aspect of each promotion will remain the same. Here's what he had to say on the matter, confirming the merger was brought on by COVID:
"The economic situation driven by COVID. A lot about the future is still unclear and the entertainment industry is severely hurt, but the show must go on, and we wanted to streamline costs where we could."
One of the promotion's Executive Vice Presidents, Naomichi Marufuji, then added the following, also reassuring fans that the in-ring side of things will not change:
"I'm sure some fans are concerned, but nothing will change, if anything it will work positively for us aiming for the top of the industry."
President Takagi added that with both Pro Wrestling NOAH and DDT barely running shows during the Coronavirus pandemic, talks of a merger began in April.
Thanks to Fightful for the transcriptions.