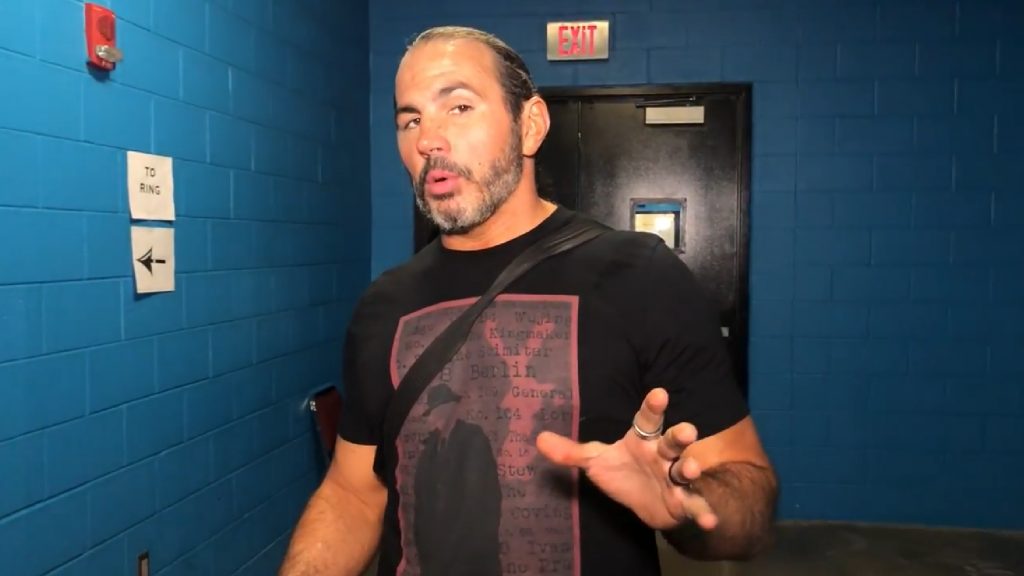 Matt Hardy appears to have just retired from wrestling, announcing that he had wrestled his final date for WWE in a YouTube video which thanked fans that was posted to his account.
Speculation has been mounting in recent months and weeks over Hardy's future, and it seems that he may well have decided to step out of the ring as a wrestler for the final time after 26 years.
Matt also took to Twitter to make the announcement.
[EXCLUSIVE VIDEO] It's time for me to go home.. To be a father and a husband. I did so much more than I ever imagined I would do in this industry. Thanks for making this incredible journey with me, ladies and gentlemen. I love you all. https://t.co/xGbm8bKSQD

— MATTHEW MOORE HARDY (@MATTHARDYBRAND) September 16, 2018

So, is this it for Matt Hardy? You'd expect that he has to return for a match here and there at some point. From an outsider's point of view, you would have to say he's made the right choice. He was clearly not the same wrestler he was a few years ago, and it's no secret that he has been struggling with injuries for a long time.
If this is the end, everyone at WrestleTalk would like to thank Matt for everything he has done for us, from his time in Team Extreme, to his final run as Woken Matt Hardy.
Legend.