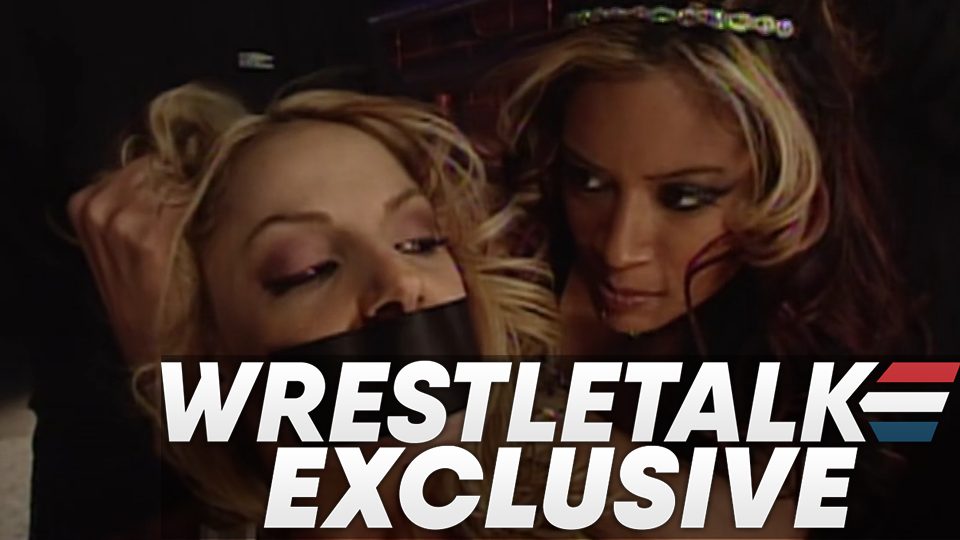 Former WWE Women's and Divas Champion Melina teared up while speaking about her backstage relationship with Trish Stratus.
In an exclusive interview with WrestleTalk, Melina opened up about how Stratus embraced her while others were more hostile towards her because of her push.
When asked about who she'd want to induct her into the WWE Hall of Fame, Melina replied:
"There's different variations. I know this wouldn't be possible, but if it was, I would want my brother to. But, I know that's not a possibility. I think of Mickie (James) and Jillian (Hall), because I was in OVW and started with them, but I also think Trish (Stratus) as well, because those three have been amazing to me. You have no idea.

"Jillian and Mickie are my sisters. They've seen me through the whole entire ride and I respect Trish so much because during times like that, and this is how I've gotten a reputation or whatnot, when you're on top, when you're given a lot of opportunities, and it's hard because there's a limited amount of women – by the grace of whatever high power's out there in the universe, I was able to thrive and do so much stuff with MNM, and that scared a lot of people or made a lot of people either angry or jealous because they wished it was them.

"My personality type doesn't wanna cause conflict, I just wanted to perform. And Trish was a person who, she saw me and she had so many great things to say, and when you respect somebody and they tell you, it's such an honor. Instead of bashing me or trying to ruin my career, she embraced me and she said, 'I wanna work with you. I see potential. I see bits of me in you'. For her to have faith in me and want to work with me, that meant everything. That was like, 'Oh my goodness, I've finally made it'. So to have her say something, that'd be nice too.

"Whoever they choose if it were to happen, I know I have a lot of great people in my life… *Tears up*… I'm gonna cry and back away."

If you use this transcription or any portion of it please credit WrestleTalk.com and link to this page
Melina did make a point of saying that even if she isn't inducted into the Hall of Fame, she's still very proud of and thankful for her career.
Check out the full video interview below and keep an eye on the website as we'll be posting more stories coming out of it over the next few days.
What are your thoughts on the above story? Let us know in the comments on Twitter or Facebook.