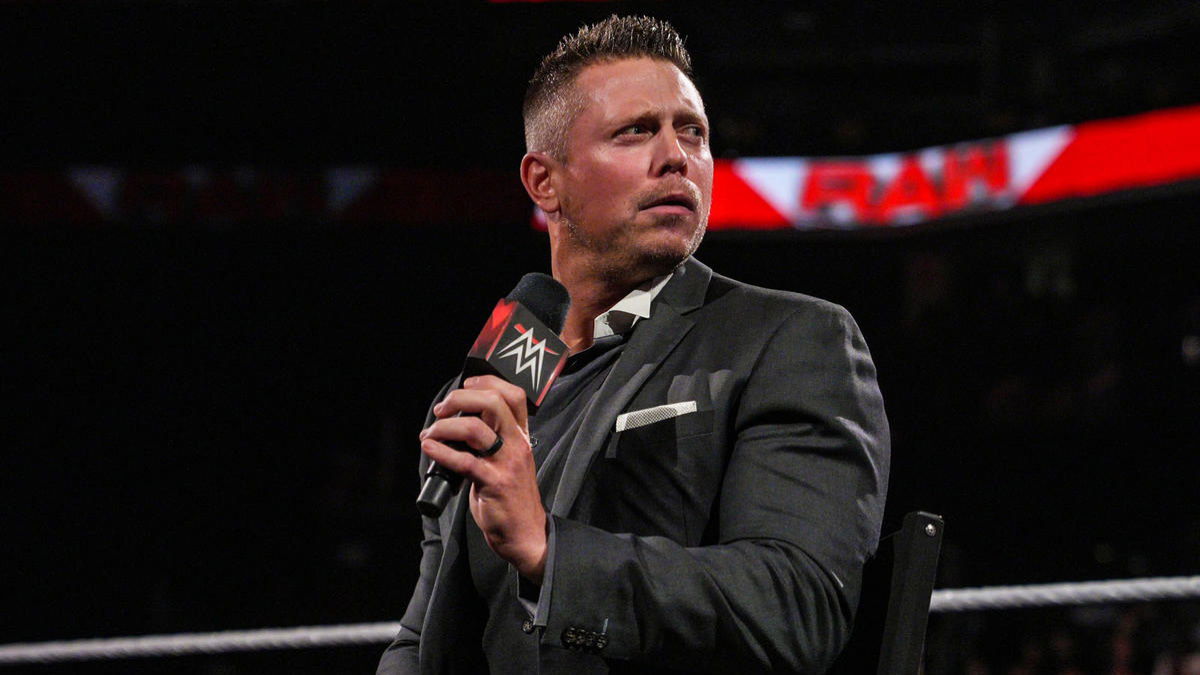 The Miz has now commented on his segment with 'John Cena' on this week's edition of Monday Night Raw.
On the September 4 show, The A-Lister hosted a special edition of Miz TV with John Cena.
Playing into the 'you can't see me' joke, The Miz' guest was actually 'invisible'. The segment got fans talking, with many finding it entertaining when the WWE star hit his finishing move on thin air.
During his appearance on the Pat McAfee show, The Miz argued that his ability to get the crowd to chant for a segment with an invisible opponent is a testament to his skill as a performer.
He said:
"Look I don't care if it's real Cena, invisible Cena. I'll take him down every single time. No doubt in my mind, every day all day. It's just the kind of person I am.
"How dare he, push me in that ring? You don't come to my ring in WWE on Monday Night Raw, and come on to my show Miz TV and push me.
"And he ducked my swing, which I couldn't even believe.
"But once he swung at me, I knew what was happening. I know that the Skull-Crushing Finale is happening.
"I drop him out and as for the promo (in which Miz challenged LA Knight to a match) I threw him out of the ring because that's the type of man I am. That's my ring, that is just what I do.
"How great was Stu with that camerawork? He's done this so many times that Stu can see him (Cena) just like I can.
"Look at me. I took off my jacket and got holy s**t chants with an invisible person. That's how good I am."
Praising the Miz for his performance, Pat McAfee added:
"I don't know if he's gonna be able to take you serious with what you did last night, but we will certainly relay the message.
"I appreciate the hell out of you, you're the man! That was… you should win an award for last night."
John Cena has now reacted to his 'invisible' Raw appearance, which you can read more about right here.
Transcription via SEScoops and Sportskeeda. 
Think you know the most about wrestling? Join our Wrestle League predictions competition for free, and be in with the chance of winning $250 of Amazon vouchers. Make sure you subscribe to email notifications to make sure you never miss a show.