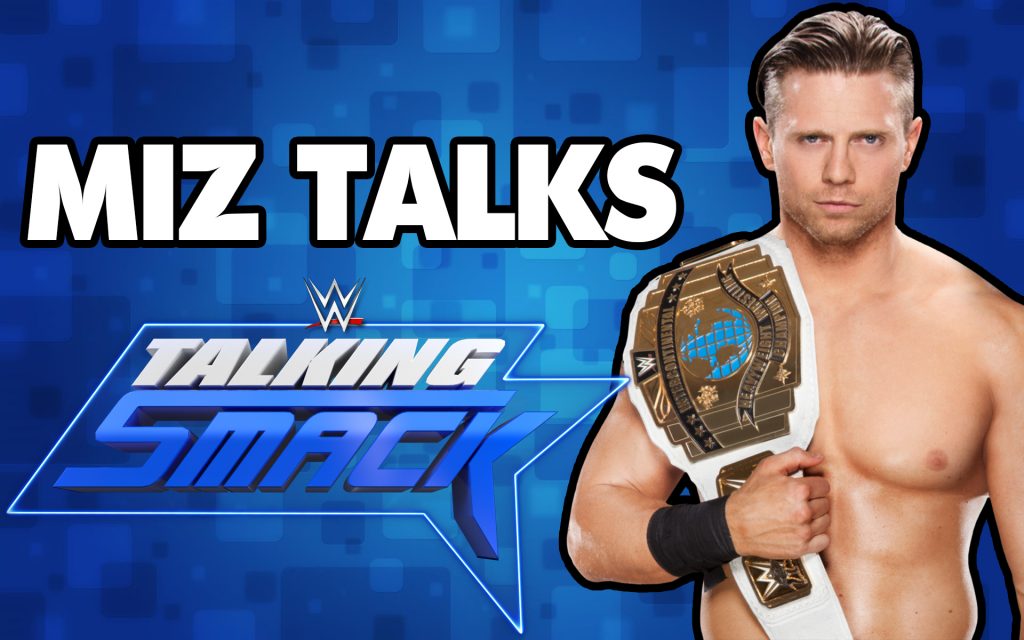 Recently, the Miz spoke to Booker T on his podcast about a number of topics including becoming a parent, making the WWE Intercontinental Championship relevant once again and his, now infamous, Talking Smack promo from 2016.
When speaking to Booker T about his promo in 2016 he said:
"I was sick of it, and I will never forget where I went off on Daniel Bryan. That day, I went through so much on my mind, I was so aggravated. Here I was trying to make the title as prestigious as I can in WWE but I wasn't even on the show. They told me that I was involved in a dark match to open the show. It is not that I didn't want to do it and perform for the audience, it was more like, this title deserves better than this. We are bringing out new tag team titles, a new Women's title, so we don't have time for your title. I told them to put me on Talking Smack."
Miz was one of the very best parts of SmackDown Live post brand split and was a staple of the WWE Intercontinental Championship picture, something he is still present in today as he is the current reigning champion in his eighth reign. Miz went on to say that:
"They were wondering why I wanted to be on Talking Smack, and I said, 'what do you mean why do I want to be on Talking Smack? It will be the ability to showcase what I can do so you can see exactly the abilities that I have and showcase my talent.' I told them that it was going to break the internet if they put me on Talking Smack, and they agreed to put me on the show. Then, when I went on there, Daniel Bryan and I kind of went off. I literally thought he was going to punch me, but he just walked off."

"Honestly, it was the best thing that could have happened because it allowed me to be center stage and just let off all of my frustration and everything that I was feeling at that moment, and I remember feeling inside my head reminding myself to not lose it. I then said, you know what, lose it. People tell me it was the best promo I had ever done, but here I was flubbing words because I was so mad."
The promo which Miz is referring to instantly became a viral hit in the WWE Universe and caused a lot of people to open their eyes to the Miz and notice how talented he is. Verging along the lines of a legitimate 'shoot', he was given a microphone and let loose to say what he wanted – something similar was done with CM Punk back in 2011 – and that's just what he did, he aired his grievances and did so with passion and heart.
Talking Smack allowed for talents to be themselves and would work in tandem with SmackDown Live to add to the wrestlers' characters and explore feuds deeper than the two-hour show format could lend its self to; sadly the show was canceled last year.