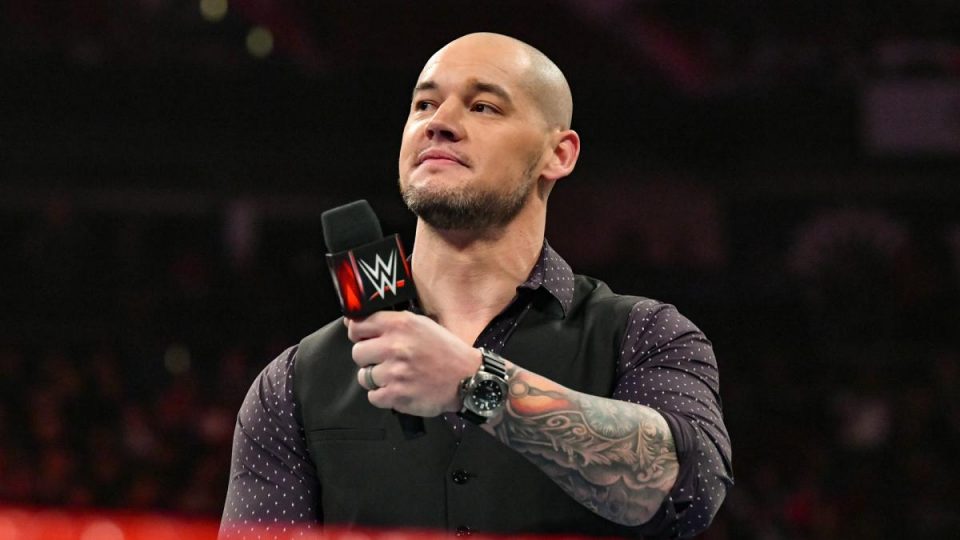 Tonight at TLC, King Corbin will go one-on-one in a Tables, Ladders and Chairs match against fellow SmackDown star Roman Reigns.
During his feud with "The Big Dog", King Corbin has been assisted by Robert Roode and Dolph Ziggler. However, Roode has been absent from TV for the past few weeks as he serves a 30-day suspension for violating the Wellness Policy.
Based on house show advertisements, it is believed that King Corbin will be recruiting the help of a new manager in the coming weeks. However, Corbin's ally was quietly revealed on at a Live Event this week.
On the Wrestling Observer Radio, Dave Meltzer discussed how Drake Maverick accompanied King Corbin to the ring for his match at a house show on Thursday night.
"On Thursday night in Green Bay, Drake Maverick managed Baron Corbin which surprised me. I know that Drake Maverick managing Baron Corbin has been the plan, but I figured they'd shoot it on TV first."
It is strange that WWE would seemingly spoil what could have been a big reveal by having Drake Maverick manage King Corbin on a house show for the first time rather than TV.
However, I am actually quite excited for the work that Maverick and Corbin could do. If Maverick is given the role of a butler to King Corbin, we could see some rather entertaining segments between the duo.
WrestleTalk.com will have live coverage of tonight's TLC pay-per-view, where Maverick could help King Corbin defeat Roman Reigns.