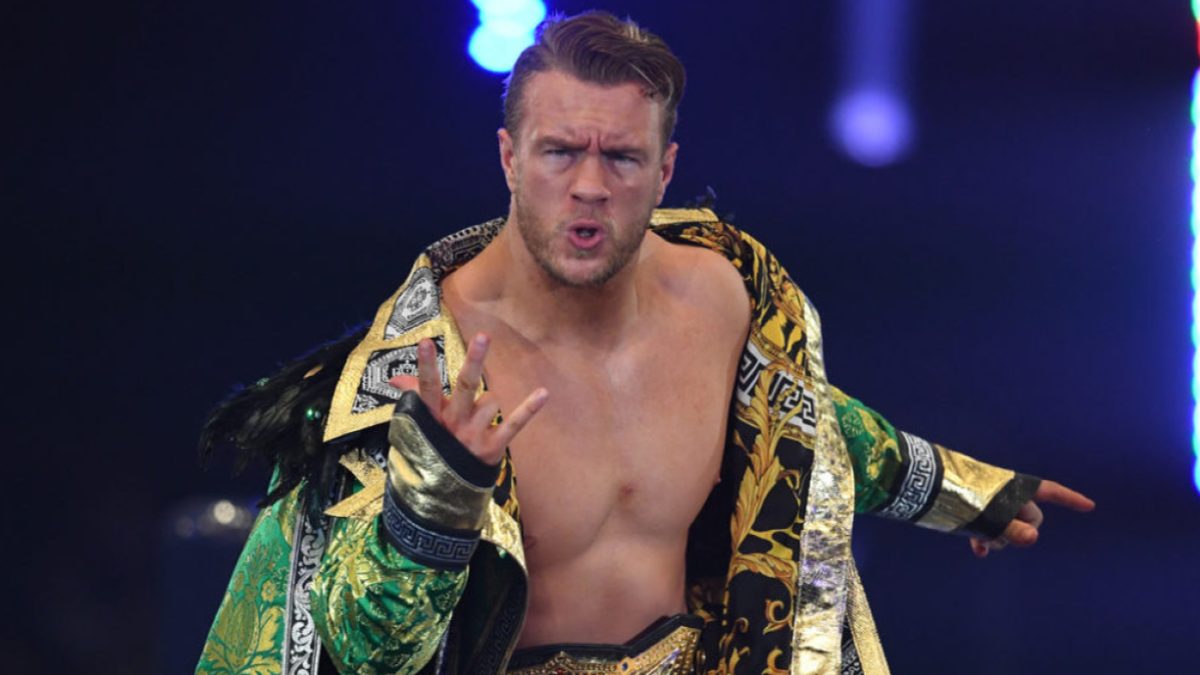 In a recent interview, NJPW's Will Ospreay opened up about his learning disorders that were only addressed as an adult.
Whilst Ospreay has spoken about his autism, ADHD and dyslexia on previous occasions, he recently explored the subject in much more depth on The Sessions with Renee Paquette.
Addressing his ADHD and dyslexia, Ospreay revealed:
"I got diagnosed with ADHD in 2019 because I felt like there was something wrong with me. I was dyslexic after I finished school.
"The only things I passed was drama and PE. English, math, science, all the things that you need to get to college, I failed that. I just had to go to work.
"I wanted to try to get to college, and then I went through something, I feel like the term used was 'Irlen syndrome,' I can't remember what it was, but they said it was a form of dyslexia."
He would discuss the impact of his difficulties with Paquette, explaining:
"I don't read very well, I'm not very good at writing. I've always struggled with that. Sometimes, I tweet something and I haven't read it properly so it's a bunch of spelling mistakes.
"It's proper embarrassing. A grown-ass man, I have a mortgage, and I can't even read and write."
Ospreay also opened up about the reason for approaching his doctor in 2019 that would lead to his diagnosis in his late 20s, saying:
"The ADHD came about in 2019, late, I called my doctor, I wasn't feeling good, they gave me some tests and I found out what it was.
"I don't want it to be an excuse, but I feel like that's why I've gotten myself in so much trouble, because I haven't thought about the repercussions, I just go.
"I'm growing up now. I'm nearly 30, I have to grow up sometime soon."
He would also reveal that his autism remains undiagnosed, but not for lack of trying, stating:
"The autism thing, I went through a doctor thing, I think it was the start of 2020, the pandemic kicked in, and I've never wrote back.
"I do feel I'm on the spectrum, but I haven't had that guarantee. The other two, I got diagnosed, the other one, I've still yet to have answers for. The wait list is f*cking long."
Undiagnosed as it may be, Ospreay can see the upside, something he may not have been able to do before the ADHD diagnosis in 2019 when he was a low, concluding:
"Even if I did have it, I don't see it as a detriment. I see it as a superpower.
"All of us autistic kids, we're so much better than regular, normal people.
"We can lock into sh*t and do it. To all my autism kids out there, we're top."
Ospreay would also state that he focuses on wrestling and that is his superpower.
He recently competed at NJPW Wrestle Kingdom 17 in a much-praised match against AEW's Kenny Omega.
Transcript from Fightful.
Think you're a wrestling mastermind? Well you can prove it by taking quizzes in our brand new quiz section! Don't forget to tweet us your results!