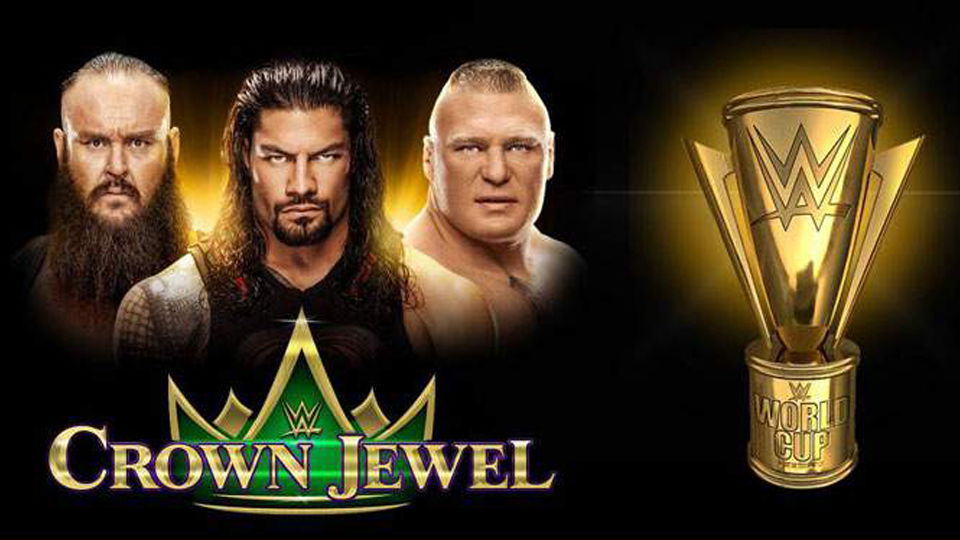 WWE Crown Jewel was a highly controversial show, to say the least. Not just because of the circumstances in which it took place with allegedly murdered reporters, or the cultural differences between Saudi Arabia and the rest of the world, but also because of the talent themselves.
At the show, we saw the return of another controversial figure in Hulk Hogan, Shane McMahon won a tournament to crown the best wrestler in the world in which he didn't qualify, and Brock Lesnar squashed Braun Strowman to once again win the Universal Championship.
Not to mention that wrestlers also missed the show. John Cena and Daniel Bryan refused to compete at the event and plans had to be changed for them, but also of course Roman Reigns was forced to pull out due to his battle with leukaemia reigniting.
According to the latest episode of the Wrestling Observer Radio, Roman Reigns was originally supposed to retain his Universal Championship at the show, which would also finish up Brock Lesnar's contractual obligations, allowing him to focus on his imminent UFC return.
However, once Roman was forced to vacate the title, the plans changed to Brock winning. He has signed a new deal with WWE which is non-exclusive, meaning he can also return to UFC if and when he likes. His new contract will see him compete in at least two more matches, including his upcoming encounter with AJ Styles at Survivor Series.
Why the company is so determined to never have Braun Strowman win the Universal Championship, only time will tell, but this decision does very much scream of panic mode.
Do you think Brock should have won the title at Crown Jewel? Let us know in the comments, on Twitter or on Discord today!