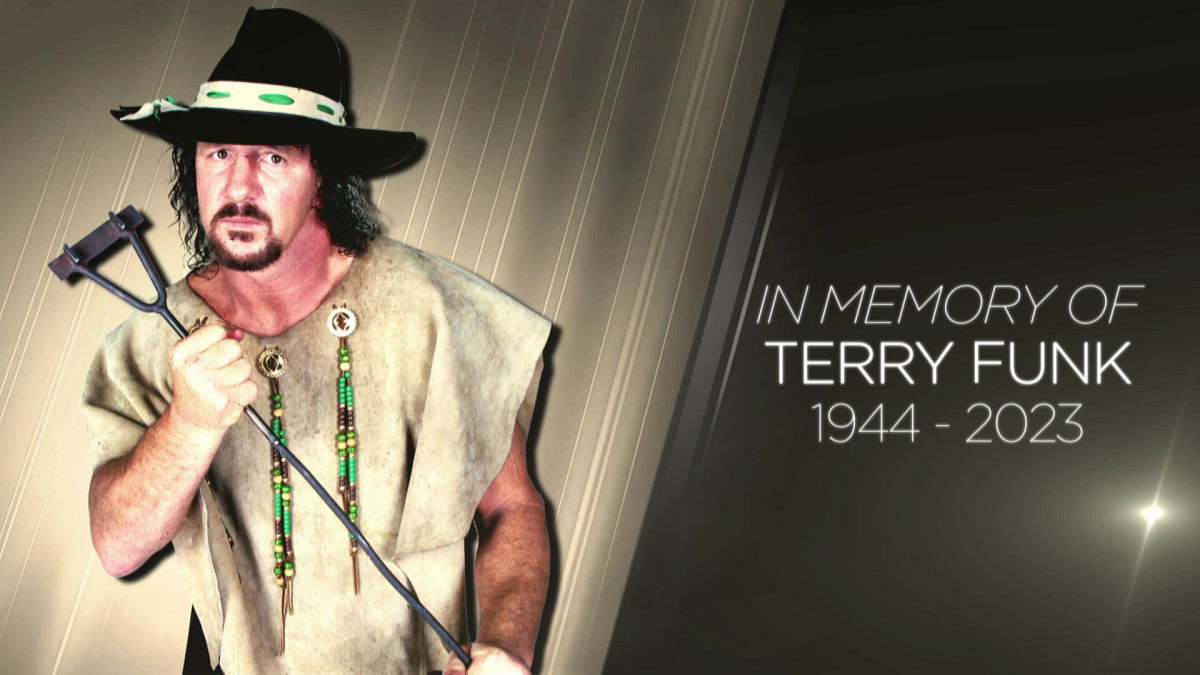 A top WWE name says Terry Funk was the grandfather of "an evolution in the industry."
On August 23, 2023, the wrestling world lost one of the all-time greats with the passing of Terry Funk at the age of 79.
The Amarillo, Texas native had a career that has spanned the last 50 years with various stints in WWE, WCW, ECW, NWA and numerous other promotions.
Several current WWE stars have commented on Funk's contributions to their careers and the business as a whole, but one legendary name has now shared his thoughts on the passing of the legend.
On the latest episode of WWE's The Bump, Paul Heyman appeared in studio to discuss the passing of Terry Funk. Heyman and Funk worked closely with one another during his time in ECW.
When asked what he feels Terry Funk's legacy in wrestling will be, Heyman answered:
"I'm always hesitant to try to encapsulate a life like Terry Funk's within a sound bite or even a portion of a program. I didn't say anything publicly."
"I haven't yet and one of the reasons why is because I was aware of the decline in Terry Funk's health and I had the extraordinary opportunity and pleasure of speaking with him in the last few weeks of his life."
"I withheld my tributes because I got a chance to tell him while he was alive. I didn't have to explain my affinity for the man after his passing, I got a chance to let him know."
Heyman continued on to explain why Funk was so important to the growth of ECW and its performers, saying:
"There was no, pun intended, acknowledgement of the greatness of the performers of ECW without them getting into the ring with Terry Funk."
"Shane Douglas was recognized as a franchise player because of his interaction with Terry Funk. The Public Enemy truly got recognized as a preeminent tag team of their time by being in the ring with Terry Funk and the Funk brothers, Terry and Dory Jr."
"Sabu came out of the gates in ECW making a splash but his splash was infinitely bigger because by the end of Sabu's first weekend in ECW, he was in the ring and holding his own and sharing the spotlight with Terry Funk."
Reflecting on the words Cody Rhodes had to say about Funk during his speech on the August 25 episode of SmackDown, Heyman stated:
"I don't know if there is anything that I can say that will match the brilliance of what Cody said. What Cody said the other night moved me."
"It was profound and just so eloquent in that you could be going through an airport and (hear), "You egg-sucking dog" and go, 'What am I listening to? Who is screaming is that?' And here's Terry Funk coming."
"It's so Terry Funk for him to do and at the same time, he was the grandfather of a revolution, of an evolution in the industry, of a movement, of an extreme movement."
"What I wish future generations will take from the legacy of Terry Funk is the passionate pursuit of greatness in all moments of a performance and never losing sight that it's a business."
Funk joined what was then known as Eastern Championship Wrestling in 1993 as a 49-year-old. He went on to win the ECW World Championship in the main event of the company's first pay-per-view, Barely Legal in 1997.
Funk was later inducted into the Hardcore Hall of Fame Class of 2005 in the former ECW Arena, now more commonly known as the 2300 Arena.
Transcription via F4WOnline
Think you know the most about wrestling? Join our Wrestle League predictions competition for free, and be in with the chance of winning $250 of Amazon vouchers. Make sure you subscribe to email notifications to make sure you never miss a show.