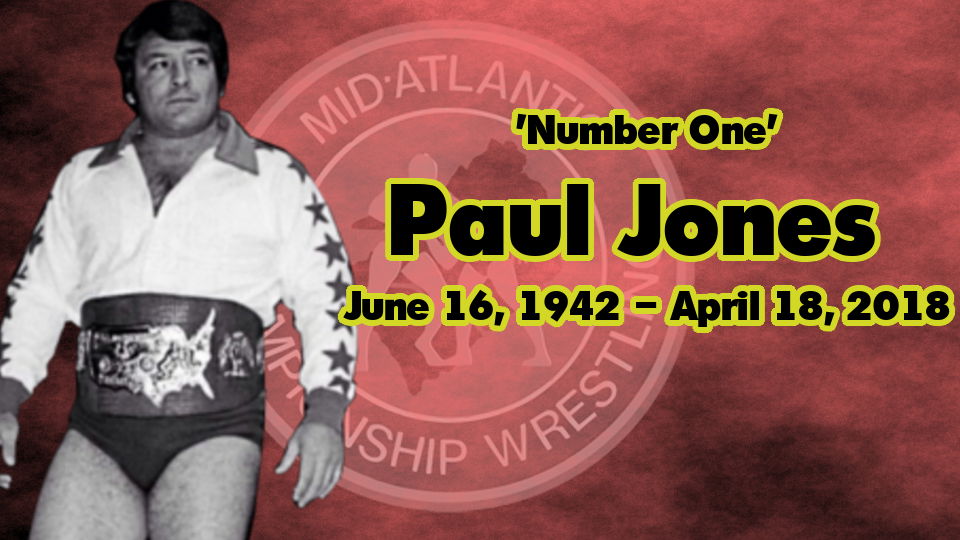 Mid-Atlantic Wrestling Legend 'Number One' Paul Jones sadly passed away yesterday near his home in Atlanta at the age of 76.
It's been a sad few weeks in the wrestling world, with the passing of Johnny Valiant, Bruno Sammartino, and now Paul Jones, but we should take this opportunity to remember the illustrious careers of these wrestling legends – the men who paved the way for the industry that we all know and love today.
Paul Jones, real name Paul Frederick, debuted in 1961 as a fresh-faced wrestler under the name 'Young' Paul Jones. While he will always be remembered for his heel persona, 'Number One' Paul Jones, he spent a decade traveling the world prior to finding his memorable character – touring Japan at least four times over this period.
It wasn't until 1972 that his career really took flight, with his return to Championship Wrestling from Florida and his long run in Mid-Atlantic Championship Wrestling two years later. Jones will be remembered as one of the greats of wrestling history, holding 23 titles throughout his wrestling career, and developing a beloved heel character as 'Number One' Paul Jones.
In 1982, Paul Jones also appeared as a manager of the heel stable 'Paul Jones Army'. Many well-known heels of the time became members of the faction, including the likes of Rick Rude and Abdullah the Butcher. Throughout this time he became famous for his ability to 'work' a crowd, with the chant of 'Weasel' being common when he entered the ring, a true heel that few could compete with at the time.
We at WrestleTalk extend our greatest sympathy to the family of Paul Jones at this time, and will always keep his memory alive as a wrestling legend.