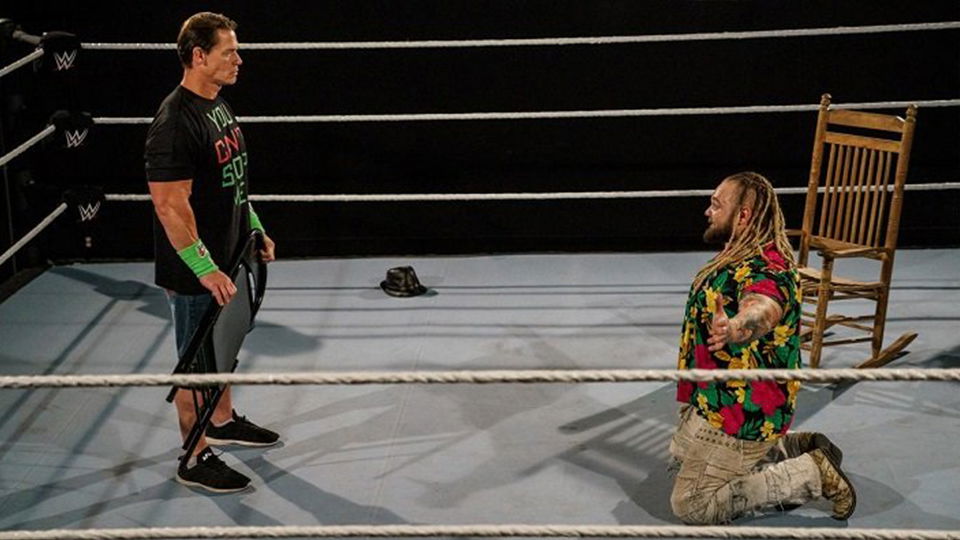 The Firefly Fun House match between The Fiend Bray Wyatt and John Cena at WrestleMania 36 last year was one of the most universally praised matches (if you can even call it a match) last year.
We haven't seen another of the special gimmick matches since, but it has been reported by various sites over the last few months that WWE is planning on having another Firefly Fun House match for this year.
The report indicated that WWE was planning on having a Firefly Fun House match between The Fiend Bray Wyatt and Randy Orton at the Royal Rumble later this month, but it appears as if those plans may have been dropped.
On Monday's episode of Raw, Randy Orton confirmed that he's going to be part of the Royal Rumble match this year, leading some to speculate that plans for this special gimmick match have been scrapped.
While we have seen wrestlers work matches earlier on in the night and then go on to the Rumble match later on, it would be strange to have Orton in a special gimmick match of this nature, and then go on to the Rumble mere hours later.
Of course, it's important to note that this is just speculation and no one is reporting that the plans for a second Firefly Fun House match have been cancelled or postponed. Make sure you stay tuned to WrestleTalk.com for any potential updates.
What are your thoughts on the above story? Let us know in the comments on Twitter or Facebook.