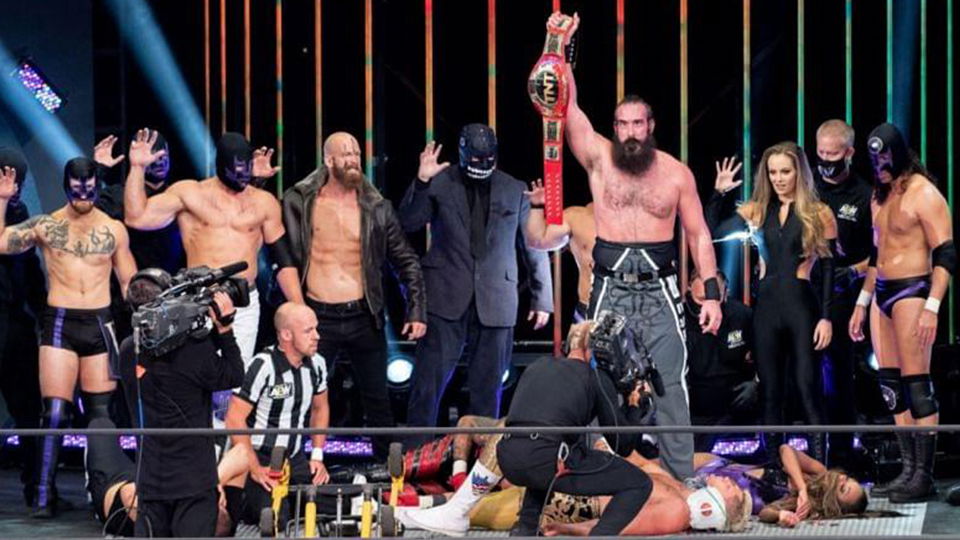 Since the tragic passing of Brodie Lee, there has been speculation about the future of the Dark Order. Brodie was such an integral part of the group, many people wondered if the faction would carry on at all.
Now, Anna Jay has given some insight into the potential future direction of the Dark Order. Here is the quote from her appearance on Talk is Jericho:
"I hope we stay together at least for a little while. I think now we're even more like a family on-screen and off-screen, so I feel like we kinda have to go in that direction on BTE and on Dynamite. I don't really know if we even really know exactly what we're doing, but that's what we think. Probably nice guys now.

"I hope so (to doing more stuff with Tay Conti). I'm not really sure what everyone else's vision is. I think us being kind of nicer guys now it's working out to where I can do more stuff with her because I think they wanted her to be completely face. So I hope we get to. I like tagging with her and it helps me too experience-wise, kind of get a better feel. Plus it's good to have a tag match every now and then just because I don't know much about tag matches, because I'm still learning to be a singles wrestler."
The Dark Order debuted for AEW at Double or Nothing 2019. While they were one of AEW's first debuting acts, it wasn't until Brodie Lee arrived that the group began to succeed.
If you use this transcription please credit WrestleTalk.com and link back to this page.
What are your thoughts on the above story? Let us know in the comments on Twitter or Facebook.