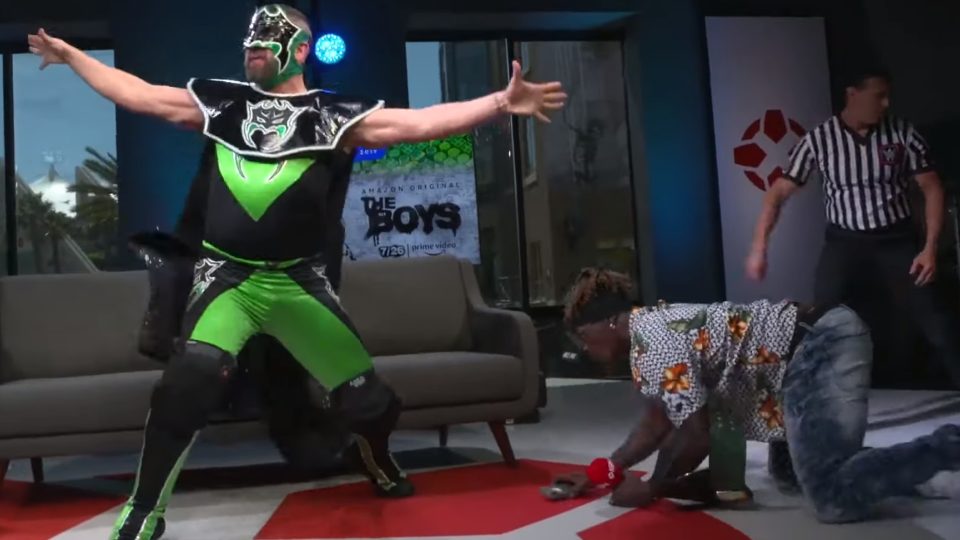 The 24/7 Title madness and hilarity continues, and this time the Hurricane's involved, as he and Drake Maverick both had a pop at beating R-Truth for the strap at San Diego Comic-Con.
Champion R-Truth was doing an interview with IGN when the Hurricane showed up. Truth accused him of not being the real Hurricane because he was too fat, and then Hurricane rolled him up for a two count before running away.
Truth then complained about how he can't trust anyone, when his arch nemesis Drake Maverick rocked up, and it was his turn to roll Truth up for a two-count.
The 24/7 Title is the greatest invention in professional wrestling history.
You can watch the shenanigans here (Hurricane turns up at around 2:40):