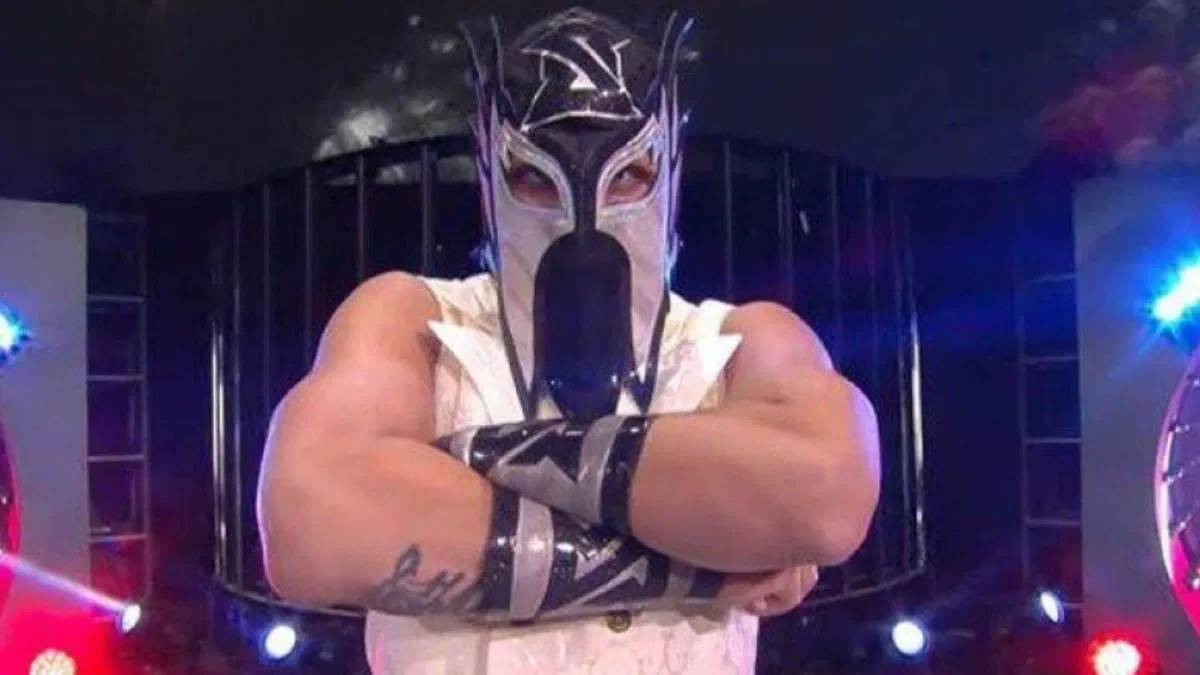 AEW star Serpentico has issued a hilarious press release about his "historic" win on AEW Dark including a list of demands.
If you're an All Elite Wrestling fan who is lapsed in the online offerings, it is possible you missed a major milestone on the episode of AEW Dark that was released yesterday (June 21) but don't worry, Serpentico has issued a press release for your reference.
Taking to Twitter this morning (June 22) to announce the "historic" win, Serpentico also issued a list of demands including, Nyla Rose being removed from Twitter!
Serpentico and Nyla Rose's epic Twitter feud remains just as entertaining as anything on AEW television as their daily barbs back and forth are often a delight.
You can read the entire hilarious press release below:
CONTACT INFORMATION
CHAOS PROJECT LLC
SNAKE MAN
aka Serpentico
chaosprojectbookings@gmail.com

RELEASE DATE
06/22/2022

SNAKEMAN WINS!
Aew's serpentico celebrates historic win on #aewdark

1234 CHAOS WAY, Jacksonville, FL

In what can only be described as the most historic night in AEW history, your very own Serpentico
aka SNAKEMAN aka SNAKE Daddeh overcame insurmountable odds and gained his first victory of
2022. As such, he is now declaring himself as UNDEFEATEDMAN (cause he's undefeated during
the week of 6/19 thru 6/25 so far, ya see) and has made the following decrees and demands:

1) You are no longer allowed to boo SNAKEMAN.
2) He requires his own traveling bus equipped with EVERY videogame console known to man. Even
the crappy bootleg ones that were sold at K-Mart.
3) Bring back K-Mart.
4) Nyla Rose is banned from twitter.
5) Luther will now be known as LORD Luther as he is the rightful heir to a small island in the
Maldives.
6) All airports are to replace their hideous carpets for more environmentally friendly (and way, way
better to look at) flooring. Like bamboo. But not too much bamboo cause Panda's need food.
7) Satnam Singh is now a member of CHAOS PROJECT. He's like 19ft tall so we'll need Ms Sandra
to make him a big ass CP track suit.
8) Oh yeah SNAKEMAN will also unify every title in AEW and become the AEW ELDEN LORD and
will only defend said unified title when he sees fit. (So no Saturdays or Sundays cause those are
dog days)

SNAKEMAN LLC is a worldwide conglomerate of CHAOS PROJECT LLC or whatever the lawyer
guy said to write here. Why are you still reading lol
AEW Dynamite airs live tonight on TBS.
You can check out all the live results from tonight's episode of AEW Dynamite by clicking here. 
https://twitter.com/KingSerpentico/status/1539586549150531586/photo/1
To make sure you stay updated with all the latest wrestling news, add WrestleTalk.com to your Google Discover feed and follow us on Twitter!